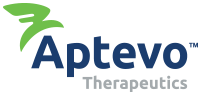 Bothell, WA and Seattle, WA – August 22, 2017

– CMC ICOS Biologics, Inc., a global leader in clinical and commercial manufacturing of monoclonal antibodies, coagulation factors and other therapeutic proteins, and Aptevo Therapeutics (Nasdaq: APVO),

a biotechnology company focused on

developing novel immuno-oncology and
hematology therapeutics, announced today
that they have entered into an agreement for the continued commercial manufacture of Aptevo's factor IX therapeutic,
IXINITY
®
Coagulation Factor IX (Recombinant).
Launched in the United States in 2015 and wholly-owned by Aptevo, IXINITY is an intravenous recombinant factor IX therapeutic for use in people with Hemophilia B – a hereditary bleeding disorder characterized by a deficiency of clotting factor IX in the blood, which is necessary to control bleeding.
"We are excited to be working with Aptevo Therapeutics on IXINITY, a life-changing product, for this rare genetic disorder," said Gustavo Mahler, PhD, Chief Executive Officer of CMC Biologics. "We look forward to continuing to work with Aptevo to bring this therapy to people with Hemophilia B."
"At Aptevo, we take pride in our ability to deliver high quality, specialized therapeutics for people with serious medical conditions," said Marvin L. White, President Chief Executive Officer of Aptevo. "We are pleased to be continuing our partnership with CMC Biologics as we work to further establish IXINITY as an important option for people with Hemophilia B."
Hemophilia B is a congenital bleeding disorder caused by a deficiency of coagulation factor IX. It affects approximately 1:25,000 male births, with approximately 4,000 persons affected in the U.S. The clinical spectrum may include spontaneous or trauma-induced bleeding into joints, muscles, and soft tissues, resulting in joint damage, reduction in mobility, and severe arthritis, all of which negatively impact health-related quality of life. The primary aim of care is to prevent and treat bleeding by replacing the deficient clotting factor.
About IXINITY
IXINITY is indicated for the control and prevention of bleeding episodes and for perioperative management for adults and children ≥12 years of age with Hemophilia B. IXINITY is not indicated for induction of immune tolerance in patients with Hemophilia B. IXINITY contains recombinant coagulation factor IX (trenonacog alfa). Trenonacog alfa is a purified single chain glycoprotein derived from Chinese hamster ovary (CHO) cells and has an amino acid sequence that is comparable to the Thr148 allelic form of plasma-derived factor IX. No human or animal proteins are added during any stage of manufacturing or formulation of IXINITY. The recombinant factor IX is purified by a chromatography purification process. The process includes three validated steps for virus inactivation and removal. The process also includes a validated manufacturing step to reduce the presence of CHO proteins in the final drug product.
For more information on IXINITY, please visit www.IXINITY.com
About CMC Biologics
CMC Biologics, wholly-owned by Asahi Glass Co., Ltd., is one of the leading Contract Development and Manufacturing Organization (CDMO) with a focus on delivering the highest standard of service to its clients, globally. The company currently employees over 500 employees, with facilities located in Seattle, WA, Berkeley, CA and Copenhagen, Denmark. CMC Biologics offers custom solutions for the scale-up and cGMP manufacture of protein-based therapeutics from pre-clinical to commercial production. Our integrated service offerings include cell line development, bioprocess development, formulation, analytical testing, and antibody drug development and conjugation. We are well known for our proprietary CHEF1® Expression System for mammalian production. More detailed information can be found at www.cmcbio.com
About Aptevo Therapeutics Inc.
Aptevo Therapeutics Inc. is a clinical-stage biotechnology company focused on novel oncology and hematology therapeutics to meaningfully improve patients' lives. The Company has four commerical products – IXINITY®, WinRho®, HepaGam B® and VARIZIG® and a versatile core technology – the ADAPTIR™ modular protein technology platform capable of generating highly-differentiated, bispecific antibodies with unique mechanisms of action. Aptevo's primary focus is immuno-oncology, with two ADAPTIR candidates currently in clinical development and a broad portfolio of bispecific immunotherapies in preclinical development. For more information, please visit www.aptevotherapeutics.com
# # #
CMC Biologics Media Contact Information:
Ms. Kim Yang
Director, Global Marketing and Communications
Email: kyang@cmcbio.com
Office: +1 425 415 5438
Aptevo Media Contact Information:
Stacey Jurchison
Senior Director, Investor Relations and Corporate Communications
Email: jurchisons@apvo.com
Office: +1 206 859 6628