CMC Biologics Copenhagen Facility site head Patricio Massera, was honored to participate in the recent Danish State Visit to Korea


CMC Biologics was chosen for inclusion in the state visit, along with representatives from other select Danish companies in the Health Industry, for participation in a Denmark- Korea Roundtable Meeting on Health.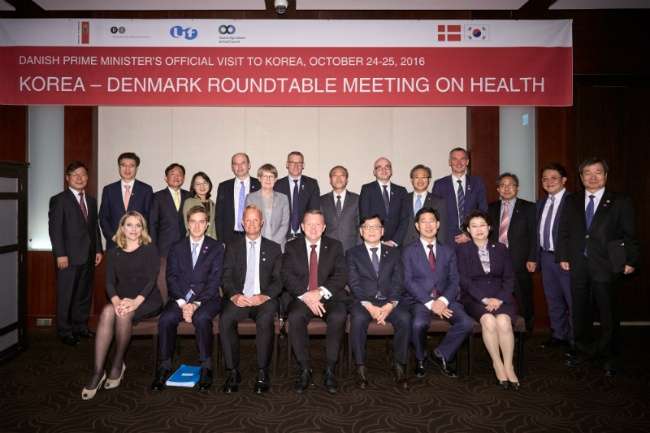 The state visit included Danish Prime Minister Lars Løkke Rasmussen, the Danish Health Minister, other politicians from Denmark and South Korea, and selected participants from Danish health companies. This was the first official visit of a Danish Prime Minister to South Korea in 25 years.
Patricio Massera is shown in the accompanying photograph. He is standing in the back row, fifth from the left. Lars Løkke Rasmussen is seated in the front row, fourth from the left.