Gathering 20,000+ pharma professionals from 65+ countries worldwide, CPhI Japan is the ideal business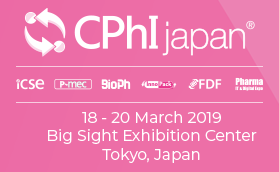 platform for international pharma professionals to join in order to grow business in the rapidly changing Japanese pharmaceutical market. Joining 550+ exhibitors, AGC Biologics, is pleased to be a part of this exciting event.
Email us at info@agcbio.com to set up a meeting or contact us via our website http://www.agcbio.com/contact_us/ and visit https://registration.n200.com/survey/247c0ahe8jwxq?actioncode=WEB3401&cid=ons_Vs_CNV20181029%7C1&actioncode=WEB3401 to register today!
Japan's pharmaceutical industry is the third largest worldwide after the US and China with a share of approximately ten percent of the world market and a value expected to reach $109 billion by 2026. We've lined up 6 facts that will acquaint you with the Japanese pharmaceutical market.