Will you be at Outsourced Pharma in San Francisco?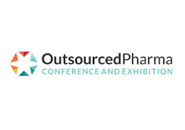 Stop by Booth #25 to see how our Bioreactor 6PackTM facilities are the ideal solution for your production needs. Email us at info@agcbio.com to schedule a meeting.
Outsourced Pharma brings together all the parties involved in the business of outsourcing.
Learn, discuss, debate, question, form relationships ... and do business. All with the feeling of one open community — ultimately in the service of patients around the world. Our participants consider Outsourced Pharma a place to learn about specific aspects of biotechnology and pharmaceutical outsourcing, interact with a cross-section of industry members, and generate new business opportunities.