Executive Leadership
Gustavo Mahler, Ph.D. — Chief Executive Officer
Dr. Mahler is the President and CEO of AGC Biologics, a world-class Contract Development and Manufacturing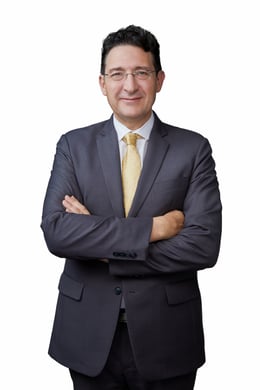 Organization (CDMO), with Headquarters in Bothell, WA. With over 20 years of scientific and business experience in the industry, Gustavo oversees the success of all business operations, finances, investments and manufacturing operations.
Dr. Mahler holds a Bachelor's Degree in BioChemistry; a Master's Degree in BioChemistry; and a Ph.D. in BioChemistry from the University of Buenos Aires. He also holds a Master's of Business Administration (MBA) from the University of Madrid and a Leadership and Management Certification from MIT- Sloan School of Management.
Gustavo joined AGC Biologics (previously CMC Biologics) in 2008 as President. In 2010, he was named global Chief Operations Officer and in January, 2016 he became Chief Executive Officer. Prior to joining CMC Biologics, Gustavo worked with Bayer in the United States, Europe and Latin America for 15 years, serving in various manufacturing and general management positions.
Hiroshi Nishimura — Chief Financial Officer
Hiroshi joined Asahi Glass Company (AGC) Inc. in 1986 and has been engaged in a variety of assignments during his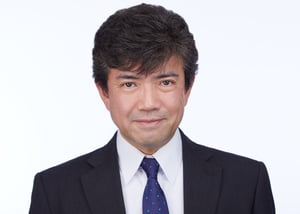 more than 30 years with the company - including, purchasing, sales of architectural glass and corporate planning. During the period of 1996 to 2000, he also worked in sales operations in Florida, California and Tennessee with a focus on special glass products imported from Japan. Hiroshi joined the Life Science Division of the Chemicals Company of AGC, Inc. in 2016 as a leader of Planning & Accounting Management. Hiroshi was appointed CFO of AGC Biologics operations in Bothell, WA in January 2018.
Hiroshi has a Bachelor's Degree in Law from Tokyo University, Japan.
Patricio E. Massera
—

Chief Operating Officer

Patricio joined AGC Biologics (previously CMC Biologics) in August 2012 as General Manager and Managing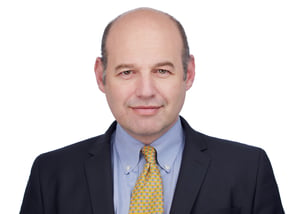 Director of the CMC Biologics A/S based in Copenhagen. He has been working in Biologics for the last 20 years. During his career, Patricio has held several key executive positions at MSD AH, Intervet/Schering-Plough, Biogenesis-Bagó and other Biotech companies in Spain, Brazil and Argentina developing, manufacturing and controlling biotechnological products and vaccines for human and animal health. He led a staff of more than 250 employees operating large scale manufacturing facilities. He has acted as change agent in several integration processes and developed strong leadership teams.
Patricio holds a Biochemist degree from University of Buenos Aires and a Master's of Business Administration from UCEMA.


Robert J. Broeze, Ph.D. — Chief Business Officer
Robert, otherwise known as "Bob", was born in White Plains, NY and raised in Valhalla, NY and Norwalk, CT. As a child, Bob was very interested in science and cars. Following his interest in science, Bob earned a BS in Biology from Rensselaer Polytechnic Institute, Troy, NY and went on to earn a PhD in Molecular Biology from that institution as well. He did his Postdoctoral fellowship with the Department of Molecular Biophysics and Biochemistry at Yale University in New Haven, CT.
Bob served as Senior VP, Business Development at Gallus Biopharmaceuticals, LLC (now Patheon Biologics); Chief Commercial Officer and Chief Executive Officer at Laureate BioPharma; VP of Biologics Research with Purdue Biopharma; VP of Biologics Manufacturing with Bard Biopharma; VP of Operations with Cytogen Corporation and Scientist to Director level positions at Collaborative Research. Bob's technical expertise spans research, development, protein characterization, validation, testing and cGMP manufacture of biopharmaceutical products, from pilot to Phase III clinical and commercial scale, with a strong emphasis on monoclonal antibody products for therapeutic and diagnostic use.
Bob joined AGC Biologics (previously CMC Biologics) in 2015 as Senior VP of Business Development and currently serves in the role of Chief Business Officer. He is responsible for global sales and marketing and brings more than 30 years of experience in the biopharmaceutical and contract manufacturing industries. In his spare time, Bob leads and takes part in mission trips to Haiti.
Ikuo Matsukura — Executive Technical Advisor
Ikuo was born in Hiroshima, Japan and raised there until entering college. As a child, he was very interested in
bicycles and loved to ride. He also enjoyed swimming. He earned a Master's Degree in Chemistry from Yamaguchi University JP and has held the Professional Engineer in Chemistry of Japan as a National Qualification since 2014.
Joining Asahi Glass Co. (AGC) in 1986 as a Chemical Process Engineer in the Chemical Divisional R&D Center, Ikuo has over 30 years of experience in development of Fluorine containing polymer products. During the period of 2005 through 2009, he also worked as a corporate investor in Silicon Valley, CA, where he sought business opportunities for AGC. He enjoys investing and made equity investments in a couple of Venture capitals and private companies between 2005 and 2009.
Ikuo has served as Executive Technical Advisor for AGC Biologics since April 2017.
SoYoung Kwon — Vice President, General Counsel & Corporate Secretary
SoYoung joined AGC Biologics (previously CMC Biologics) in 2015 as Vice President of Legal Affairs. She brings more than 20 years of experience as a corporate attorney and business executive with responsibility for all legal matters, including complex product licensing, research and development, commercial disputes/litigation management, board governance, corporate compliance, HR/Employment, general corporate and transactional matters. Ms. Kwon has served as primary counsel to the board and all board committees and has partnered with management and business leaders to achieve business initiatives.
SoYoung holds a Juris Doctorate from Willamette University College of Law and a Master's of Law in Asian and Comparative Law from the University of Washington School of Law.


Paul Tsang, Ph.D. — Senior Vice President, Quality
Paul joined AGC Biologics (previously CMC Biologics) in 2015 as Vice President for the Quality Department. He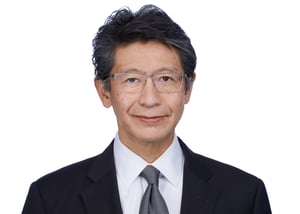 brings more than 25 years of experience in development of protein and small molecule products. Prior to CMC Biologics, he held positions of increasing responsibility at Amgen and Eli Lilly in operations, quality and analytical development.
Paul has a Ph.D. in Chemistry from Texas A&M University and a Bachelor's of Science in Applied Chemistry from Harvey Mudd College.


Mark W. Womack — Senior Vice President, Integration Management and Business Excellence
Mark joined AGC Biologics in February 2018 as Senior Vice President of Integration Management and Business Excellence. Mark has over 25 years of successful experience leading large-scale business integrations and transformations of Fortune 200 client companies both as the COO of several international management consultancies, as well as with his own management and leadership consultancy corporation.
Mark holds an Executive Management Certification from Harvard Business School, a Master's of Science in Organizational Development from Chapman University and a Bachelor's of Science in Education from Southern Illinois University.


Daisy Szabo — Global Vice President, Human Resources
Daisy was born in Manila, Philippines and raised there and in Eastern Canada (Montreal, Quebec). She grew up in a large family of 8 kids with mostly brothers and learned to wrestle at a young age just to survive. She lived in Western Canada and Southern CA before moving north to the Seattle area where she has lived with her family for the past decade. As a child Daisy loved to bake desserts, travel and fitness, particularly training for and running long distance races. She also had a lot of pets including guinea pigs, dogs, cats, rabbits, hamsters and fish and enjoyed taking care of all of them. She also grew up in an entrepreneurial family where she learned from a young age how to manage business operations in the clothing manufacturing exporting business, importing and distribution, and in information technology industries. Daisy says that she understood and saw the value of company culture, work dynamics, compensation and benefits, talent acquisition and engagement work from her upbringing. During her first semester in undergrad, Daisy took an Organizational Behavior course and fell in love with HR.
Pursuing a career in HR, Daisy earned a Diplome d'Etudes Collegiales from Marianopolis College (CEGEP) in Montreal, Quebec, a Bachelor of Commerce from McGill University (Major in Human Resource Management and a minor in Entrepreneurship), Montreal Quebec and an MBA from Azusa Pacific University, a private Christian university in Southern CA.
Daisy brings over 18 years of professional Human Resources and Operations Management experience from various industries including Financial Services, High Tech and Power Generation, working with organizations ranging in size from start-ups to the global Fortune 100 including serving as the Head of HR for the Tax Credit Group of Marcus and Millichap (TCG) for 4 years and the Head of HR for Idea Entity for more than two years. She joined AGC Biologics (previously CMC Biologics) in April 2017 as the Global Vice President of Human Resources.
Jin Wang, Ph.D.
—

General Manager and Site Head, Seattle Facility

Jin joined AGC Biologcs in February 2018 as General Manager and Site Head of AGC Biologics' Seattle Facility and Global Headquarters. Jin brings more than 20 years of leadership experience in the biotechnology and manufacturing industry, most recently serving as Site Head of Bacterial Vaccine Manufacturing, Global Vaccines Industrial Affairs with Sanofi Group in Swiftwater, PA. Prior to Sanofi, Jin held leadership roles within multiple organizations including Bayer HealthCare, the Schering-Plough Research Institute, ImClone Systems and Covance Biotechnology Services.

Jin holds a Master's of Science and a Ph.D. in Chemical Engineering from Nagoya University.


Kasper Møller, Ph.D.
—

General Manager and Site Head, Copenhagen Facility

Kasper joined AGC Biologics (previously CMC Biologics) in 2006 as a Scientist and has held the positions of Principal Scientist (2007) and Department Manager (2008) within development. Beginning in 2010, Kasper led the Upstream Process Development teams and in 2011, led process characterization and validation activities. In 2013, Kasper was appointed Vice President of Manufacturing. Prior to CMC Biologics, he spent five years as an assistant professor and faculty member at the Technical University of Denmark, conducting research and teaching within fermentation technology and metabolic engineering studies.

Kasper has a Ph.D. in Biochemical Engineering from the Technical University of Denmark and pursued post-doctoral studies at Washington University Medical School in St Louis, Missouri.


Dieter Kramer — General Manager and Site Head, Heidelberg Facility

Born in Wels, Austria, Dieter grew up loving soccer, chemistry and skiing. As a young scholar he was fascinated with working in a lab and performing experiments with chemicals. At the age of 14 Dieter visited the specialized school model of Höhere Technische Bundeslehranstalt for Chemical Engineering in Wels, Austria and solidified his desire to pursue that as a career path.

Dieter attended Management Center Innsbruck in Innsbruck, Austria and earned an Executive MBA in General Management. He pursued his Master's Degree in Technical Chemistry and Biotechnology at the Technical University of Graz in Graz, Austria and completed his education with Höhere Technische Bundeslehranstalt for Chemical Engineering in Wels, Austria.

Bringing more than 20 years of combined technical and leadership experience to the organization, prior to joining AGC Biologics, Dieter worked in a similar role at Corden Biochem GmbH, a full service Contract Manufacturing Organization (CMO) also in the biotechnology space. He served from 2011 to 2016 as Managing Director of Sandoz Industrial Products GmbH, an API manufacturing site of the Novartis generic division in Frankfurt am Main, Germany with large-scale fermentation and downstream capabilities. Before this assignment, Dieter held various positions in R&D, manufacturing, project management and general management in the Sandoz/Novartis network in Austria and Germany.

Dieter joined AGC Biologics in July 2018 as the Managing Director of our facility in Heidelberg, Germany.

Hiroshi Nakamura - General Manager and Site Head, Chiba Facility