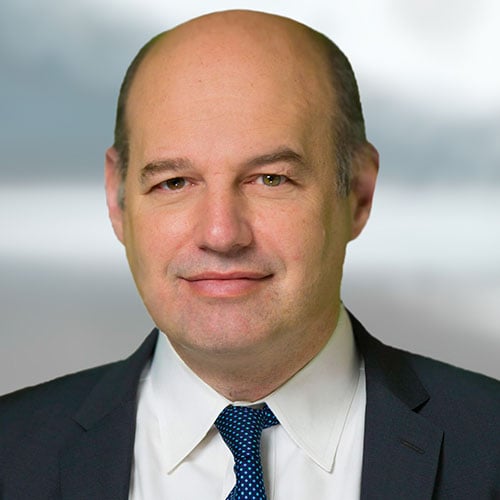 Patricio E. Massera
Chief Executive Officer
Patricio Massera was appointed Chief Executive Officer of AGC Biologics (formerly CMC Biologics) in May 2019. Patricio joined the company in 2012, as General Manager of Copenhagen-based CMC Biologics A/S. He later served as Chief Operating Officer in the Seattle-based company headquarters. As CEO, Patricio quickly developed a comprehensive people management strategy, recognizing that with a healthy company culture and highly engaged employees, AGC is best positioned to provide the highest-quality services to our customers. Across his 20 years of biologics experience, Patricio held several key executive positions at MSD AH, Intervet/Schering-Plough, Biogenesis-Bagó and other biotech companies in Spain, Brazil, and Argentina. With a background in biochemistry and business, Patricio has acted as a change agent in several integration processes and cultivated strong leadership teams, dedicated to developing, manufacturing, and controlling biotechnological products and vaccines for human and animal health.

Patricio holds an MBA from UCEMA and a Biochemist degree from the University of Buenos Aires.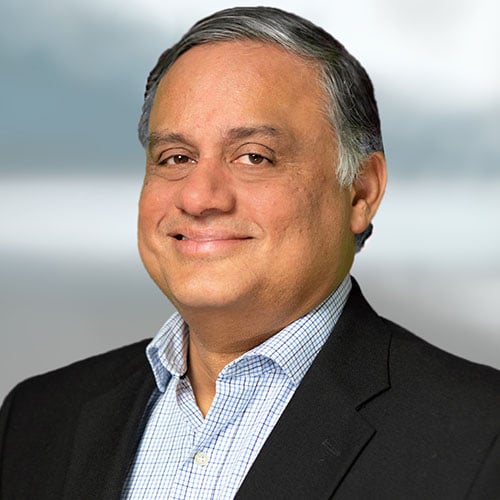 Vijay Raghavan
Chief Financial Officer
Vijay Raghavan became the Chief Financial Officer for AGC Biologics in January 2020. Vijay joined the company as Senior Vice President of Global Finance in April 2018, and has been a dedicated member and leader of the team, driving organizational growth through strategic financial planning, treasury, reporting and accounting. As CFO, Vijay continues to build value for the company, ensuring that AGC Biologics optimizes resource use to support the health and growth of our company and our customers. Vijay joined AGC Biologics after several years working in finance leadership roles at Cray and Microsoft. He leverages his 25 years of progressive experience in accounting, finance, business partnerships, strategic planning, and reporting for companies ranging from startups to conglomerates.
Outside of work, Vijay is dedicated to community service, including leadership positions at Hopelink and the Indian Association of Western Washington. Vijay earned a Masters of Commerce, Accounting, and Banking from the University of Madras in India, and an M.B.A. from the University of Hartford.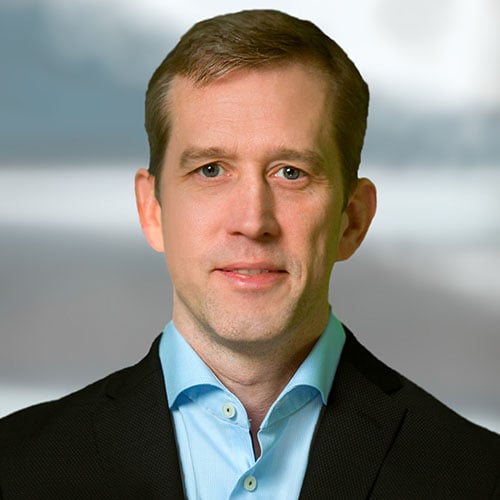 Kasper Møller, Ph.D
Chief Technical Officer and Executive vice president, europe & japan Regions
Kasper Møller was appointed to the role of Chief Technical Officer in June 2019, after serving for two years as General Manager and Site Head for our Copenhagen facility. Throughout his 14 years at AGC Biologics, Kasper has provided expertise in process characterization and validation, in previous roles such as Principal Scientist, Department Manager within Process Development, Vice President of Process Development and Vice President of Manufacturing. Earlier in his career, Kasper spent five years as an assistant professor and faculty member at the Technical University of Denmark, conducting research, and teaching fermentation technology and metabolic engineering.
Kasper earned a Ph.D. in Biochemical Engineering, with a focus on microbial physiology, from the Technical University of Denmark. He pursued his post-doc at the university's Center for Process Biotechnology, as well as the Department of Genetics at Washington University Medical School in St. Louis. Along the way, he contributed to more than a dozen scientific international journals and publications.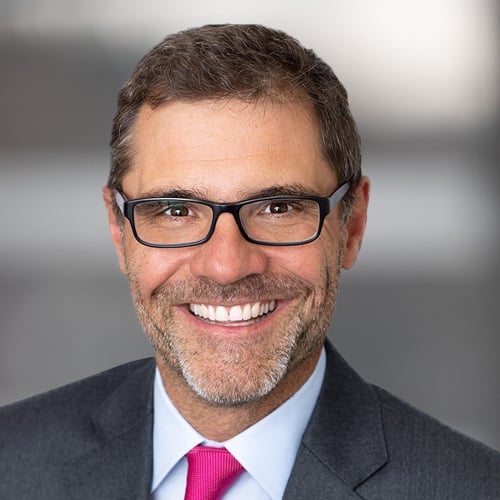 Jean-Baptiste Agnus
Chief Business Officer
Jean-Baptiste ("JB") Agnus was appointed to the role of Chief Business Officer at AGC Biologics in November 2021. He brings more than 20 years of experience in the biopharmaceutical and CDMO spaces and has spent his career helping build and shape successful companies. Just prior to joining AGC Biologics, JB spent three years with Ajinomoto Bio-Pharma Services, where he served as Vice President of Sales and Marketing on the global leadership team. Prior to that, he spent 13 years at Novasep, where he held a number of business development leadership roles, including Head of Sales & Business Development, North America, where he led small molecule API and biologics contract manufacturing services.
JB earned his Master of Science, Organic Chemistry from Université Paul Sabatier Toulouse III and holds a second Master, Process Engineering from École centrale de Marseille.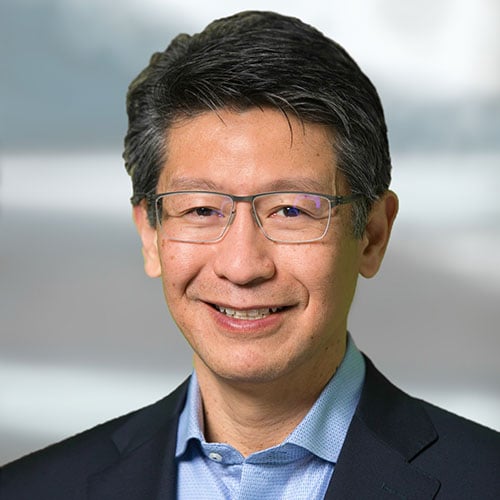 Paul Tsang, Ph.D.
Executive Vice President, U.S. Region
As Executive Vice President of the U.S. Region, Paul Tsang oversees Operations, Quality and Supply Chain Management for the U.S. region, in addition to holding global responsibilities for EH&S, Operational Excellence, and Customer Experience. Before he was appointed to this role in March 2023, Paul served as EVP, Global Quality and was accountable for the company's pharmaceutical quality system across the manufacturing network. Having joined CMC Biologics in 2015 as Vice President, U.S. Quality, he became a member of the AGC Biologics Executive Leadership Team in 2017 and led the successful integration of quality systems across the companies that became AGC Biologics.

Paul brings over 30 years of experience in the CMC development and commercialization of numerous protein and small-molecule products. His expertise includes specification development, product comparability and regulatory filing strategy. Prior to joining the company, he held positions of increasing responsibility at Amgen and Eli Lilly in Operations, Quality and Analytical Development roles at the site, corporate and global level.
Paul is actively involved in our community and industry. He is the life sciences sector representative on the Business & Philanthropy Leadership Committee for the Governor's Career Connect Washington initiative. He earned a Ph.D. in chemistry from Texas A&M University and a Bachelor of Science in applied chemistry from Harvey Mudd College.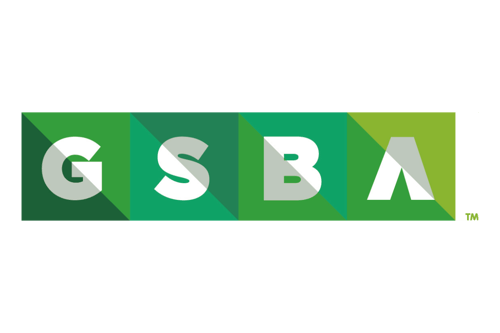 Akira Nakamura
Senior Vice President, Corporate and Strategy Planning
Akira Nakamura was appointed Senior Vice President, Corporate and Strategic Planning, in August 2022 after 32 years with AGC Inc. From October 2021 until his recent appointment, Akira served as Group Leader of the Strategy Group within the Life Science Division in Tokyo, and has utilized his extensive background in finance in a variety of strategic assignments. Since joining AGC Inc., he has played an important role in numerous achievements, including the M&A support of CMC Biologics in 2016, MolMed in 2020, and others; as well as the implementation of global cyber insurance in 2021 and the implementation of an international cash management system in 2013.
Akira holds a Bachelor's Degree in Law from The University of Tokyo.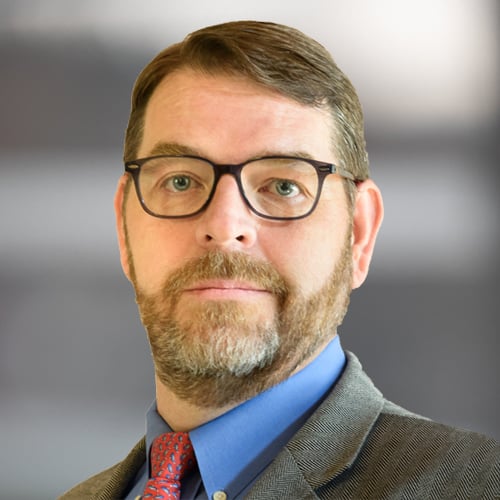 Greg Shelton
Executive VIce President, People and culture, General Counsel
Greg Shelton was appointed to the position of Executive Vice President, People & Culture, General Council on January 1, 2023. Prior to his appointment, Greg served on the Executive Leadership Team as Executive Vice President, General Counsel and Corporate Secretary. Greg brings more than 25 years of experience, legal expertise, and proven people leadership abilities within the pharmaceutical, biotech, medical device and healthcare spaces. He currently serves as one of the Executive Sponsors on AGC Biologics Global Council for Diversity, Equity, and Inclusion (DE&I), relying on his passion for organizational culture and previous experience within DE&I committees to help team members have a fulfilling, rewarding, and appreciative experience and workplace.
Before joining AGC Biologics, Greg served as Division Counsel and Senior Leadership Team member for Stryker Emergency Care – a $1.1 billion division of Stryker Corporation. Prior to Stryker, Greg represented a notable roster of multi-national companies at high-performing law firms in both Seattle and New York City. He also holds author's credit within numerous legal publications.

Greg earned his Bachelor of Art, Philosophy from University of Massachusetts and his Juris Doctor from Vermont Law School.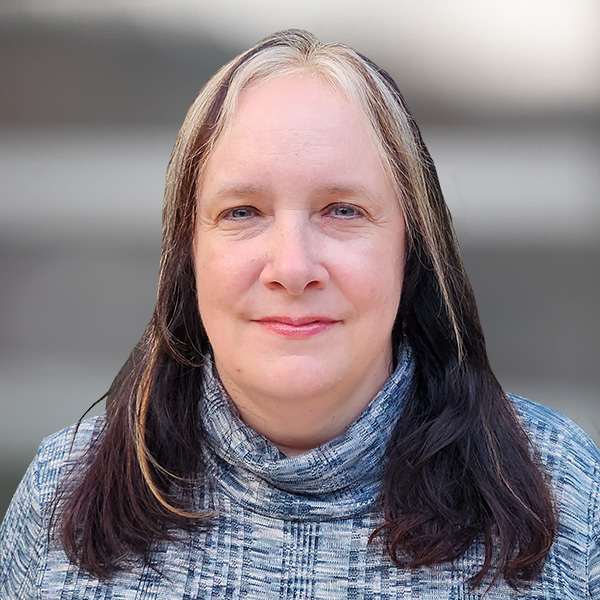 Wendy Laderach
Senior Vice President, COrporate Quality
Wendy Laderach, Senior Vice President of Corporate Quality has spent over thirty-five years in the scientific field. Her formal education is in Biochemistry, receiving a bachelor's degree from California State University. She also holds an advanced degree in Business Administration from Pepperdine, and certifications in Database Management and Regulatory Affairs.
Wendy has played many roles in Quality specializing in Quality Control, Quality Systems and Regulatory Compliance. She was Quality Site Head of External Supply for a Amgen prior to joining AGC Biologics. Wendy's passion is serving others including time spent as a guest lecturer for USC Los Angeles.
With a demonstrated track record in applying operational excellence principals across many facets of biologics development and manufacturing, Wendy's current role focuses on applying the lessons learned to improve AGC Biologics quality systems in order to promote continuous improvement of the services provided for our Clients.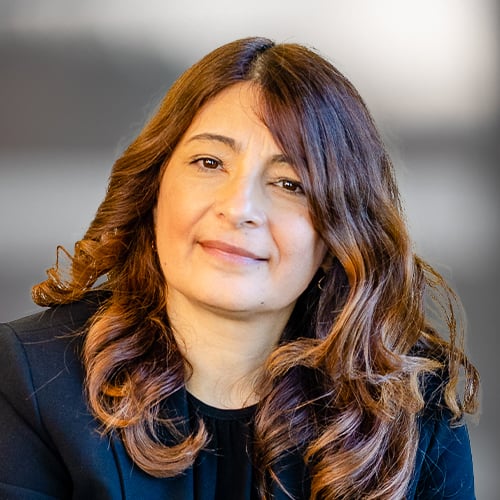 Andrea C. Porchia
Senior Vice president and General Manager, Copenhagen Facility
Andrea C. Porchia, General Manager of the Copenhagen facility, joined AGC Biologics in August 2013. During her time with the company, she has taken on increasing responsibility across sites in progressive roles as Project Director, Senior Director Business Development, and Global Vice President of Project Management prior to the GM appointment. Andrea's deep knowledge of the Copenhagen site is complemented by a track record of successful integration and standardization of project management practices across sites at AGC Biologics. With more than 20 years of experience in CMC development, her expertise includes process and analytical development, tech transfer, drug substance and drug product manufacturing and regulatory strategy.
Andrea pursued her education in Argentina and Denmark. She earned a PhD in Biochemistry from Mar del Plata University, Buenos Aires, Argentina, in addition to a Postdoctoral position from The Royal Veterinary and Agricultural University, Copenhagen, Denmark.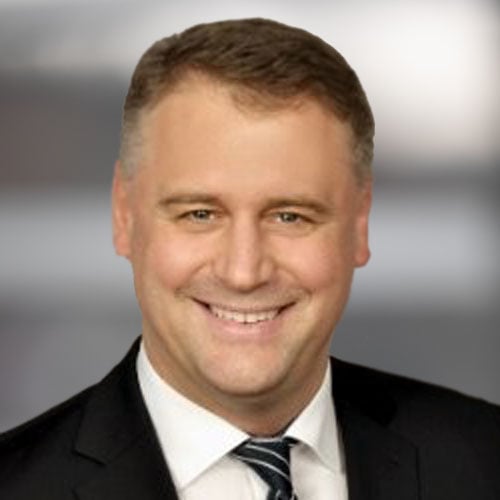 Dieter Kramer
Senior Vice President and General Manager, Heidelberg Facility
As the General Manager of the Heidelberg facility, Dieter Kramer applies two decades of technical and leadership expertise. Dieter joined AGC Biologics in July 2018, having worked in a similar role at Corden Biochem GmbH, a full-service Contract Manufacturing Organization. Dieter brings breadth and depth to his role. Combining the disciplines of business and chemical engineering, he held various positions in R&D, manufacturing, project management and general management in the Sandoz/Novartis network in Austria and Germany. In particular, he spent five years as Managing Director of an API manufacturing site with large-scale fermentation and downstream capabilities.
Dieter pursued his education in Austria. He earned a Master of Business Administration from Management Center Innsbruck. He received his master's degree in Technical Chemistry and Biotechnology at the Technical University of Graz. He completed his education at Höhere Technische Bundeslehranstalt in Wels with advanced study in chemical engineering.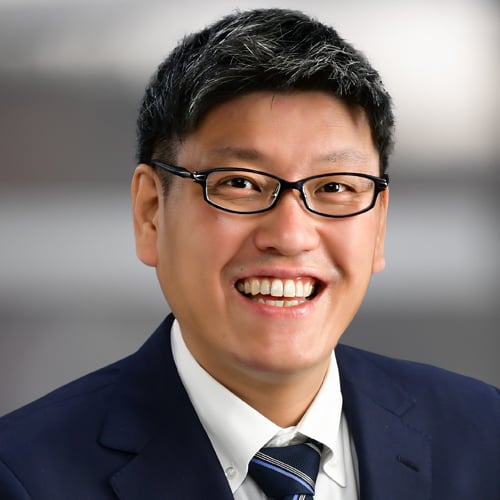 Jun Takami
Senior Vice President and General Manager, Chiba Facility
Jun Takami, General Manager of AGC Biologics' facility in Chiba, joined AGC Inc. in September 2017. He brings over 15 years of experience in the pharmaceutical industry, with roles in process development, GMP manufacturing, process engineering, team management and PLI activities at Chugai Pharmaceutical within Roche Group.

After joining AGC Inc., he helped design and introduce mammalian capacity of both 500L and 2000L scale at the Chiba site. He was appointed as Project Management Director, a role which he held for two years. In parallel, he supported business development activities by bringing customers to the Chiba site. Since April 2021, he has led the Chiba site operations to execute both microbial and mammalian projects for our global customers. Jun has experience cultivating strong leadership teams, each dedicated to the success of development, manufacturing, supply chain, engineering and quality. He also works to keep our quality culture top-of-mind within Chiba site.

Jun holds a Masters in biological science from Kobe University, as well as Bachelor's degree.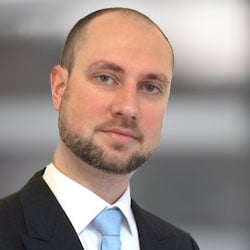 Luca Alberici
Senior Vice President and General Manager, Milan Facility
Luca Alberici, General Manager of the Milan, Italy facility is a value driven professional who came to AGC Biologics through the July 2020 acquisition of MolMed, a leading cell and gene therapy company. His rich educational background is complemented by more than 14 years of industry experience in roles of increasing responsibility for strategic business development and operations, licensing, project management and intellectual property for large molecule and specialty drug development and commercialization. Throughout his career, Luca has been fundamental in licensing and strategic supply agreements that drove top line results in his former position as Chief Business Officer at MolMed. In addition to practical proficiency with discovery and development for HIV and tumor therapies in his early career, Luca has extensive experience in negotiating go-to-market strategies and bringing new cell and gene therapies to market through partnerships with leading biopharmaceutical companies.
Luca earned a PhD and Masters in cellular and molecular biology from Libera Università Vita-Salute San Raffaele, in addition to a Master of Business Administration (MBA) from SDA Bocconi. He has a thorough understanding of European regulatory requirements and pricing policies, and is a published author and frequent industry speaker.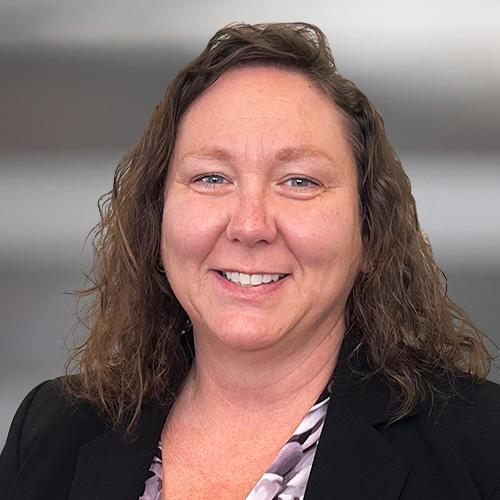 Whitney Sandberg
Senior Vice President and General Manager, Colorado Facilities
As General Manager of the two Colorado facilities, located in Boulder and Longmont, Whitney Sandberg brings more than 25 years of deep industry knowledge and leadership to the role. After joining AGC Biologics in December 2021, Whitney has taken on the responsibility of ensuring each location produces products of the highest quality that meet international GMP guidelines and standards. She held the role of Vice President of Quality prior to the GM appointment and continues to help the Boulder and Longmont facilities become cornerstones in the Colorado biotechnology industry.
Whitney's expertise spans quality assurance operations and quality systems, and integration and quality management for the manufacturing of biopharmaceuticals, pharmaceuticals, and radiopharmaceuticals. In particular, she spent the past decade leading Quality functions at ThermoFisher Scientific (Patheon) Biologics and Mallinckrodt Pharmaceuticals and has also held positions of increasing responsibilities throughout her career at Wyeth BioPharma, Akorn Pharmaceuticals, KV Pharmaceuticals, and Bristol Myers-Squibb.
Whitney holds a Bachelor of Arts in chemistry from Southern Illinois University.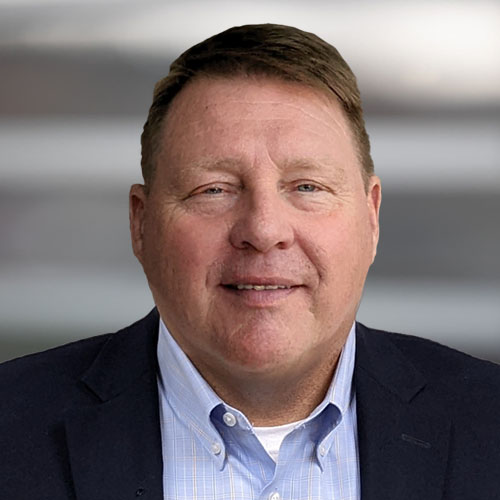 Michael Tranmer
Senior vice president and General Manager, Seattle Facility
Michael Tranmer, General Manager of the Seattle, Washington facility joined AGC Biologics in July 2023. Michael has over 30 years of experience in the pharmaceutical, biological, and medical device industries. His career started in animal health vaccine research before he moved into mammalian cell production. Since then, his experience has spanned both management and executive roles with increasing responsibility in manufacturing operations, with companies such as Pfizer, SmithKline Beecham, Endo/Par, Mesa Labs, and Strides Pharma Inc. Michael has a successful track record of delivering against expectations regarding safety, regulatory compliance, financial, and operational objectives. He has built strong leadership teams and has been a culture change agent throughout his career.
Michael earned a Master of Science in Veterinary Science and Bachelor of Science in Animal Science and Agricultural Economics from the University of Nebraska – Lincoln.