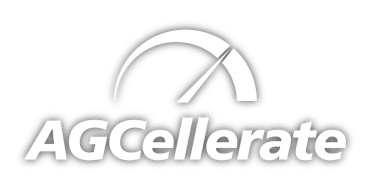 Accelerate your project from bench to clinic
Learn how we support different drug substances and materials:
GMP material in accelerated timelines to get you to the clinic
Fixed pricing and guaranteed* titers
Proven platforms that don't compromise on quality

The guarantee your project needs - no surprises
AGCellerate (ag·cell·er·ate) offers GMP material in rapid timelines that support clinical goals.
*Subject to terms and conditions, and project type.
Connect to AGCellerate your project
mAbs Offer
Push your monoclonal antibody projects to the next stage.
Pushing Your Monoclonal Antibody Projects Forward
AGCellerate for mAbs gives you guaranteed* speed and product quantity that maintains quality and minimizes risk and gets you from DNA transfection to clinical-ready GMP drug substance in only 11 months.
Program Benefits
1.0 kg Phase I/II mAb Drug Substance​ in 11 months*
Fixed pricing ensures no surprises
Access to proprietary process platform, CHEF1

™, a proven commercial cell line that has produced 4 commercial products and 54 molecules at various stages of clinical development.

A direct and seamless transfer to cGMP manufacturing
*For specific antibodies; subject to terms and conditions.
Connect on our mAbs offering
Complete details on AGCellerate for mAbs
Learn about our complete offering and proven cell line development expression system.
mAbs App Note
LVV Offering
The LVV titers you need in a rapid timeline.
A Lentiviral Vector Service that Makes the Lives of Developers Easier
AGCellerate for LVV provides a fixed price and guaranteed* time and quantity to support your vector project's clinical goals, offering developers - particularly those focused on rare diseases - a standardized platform process.
Program Benefits
AGC delivers a minimum of 1e11 total TU LVV product​ in 9 months*
Fixed pricing includes raw materials, ensuring no surprises
Supported by our ProntoLVV™ Platform, which offers a standardized process for full-scale development and manufacturing of viral vectors
Proprietary AGC adherent HEK293T cells and packaging plasmids included
*For specific vector projects; this offering is subject to terms and conditions.
Connect on our LVV offering
Complete details on AGCellerate for LVV
Learn about the offering and our commercially-approved ProntoLVV platform.
LVV App Note