Cell Therapy
We offer c

ell cul

ture and cell modification in process development

and cGMP environment

s

​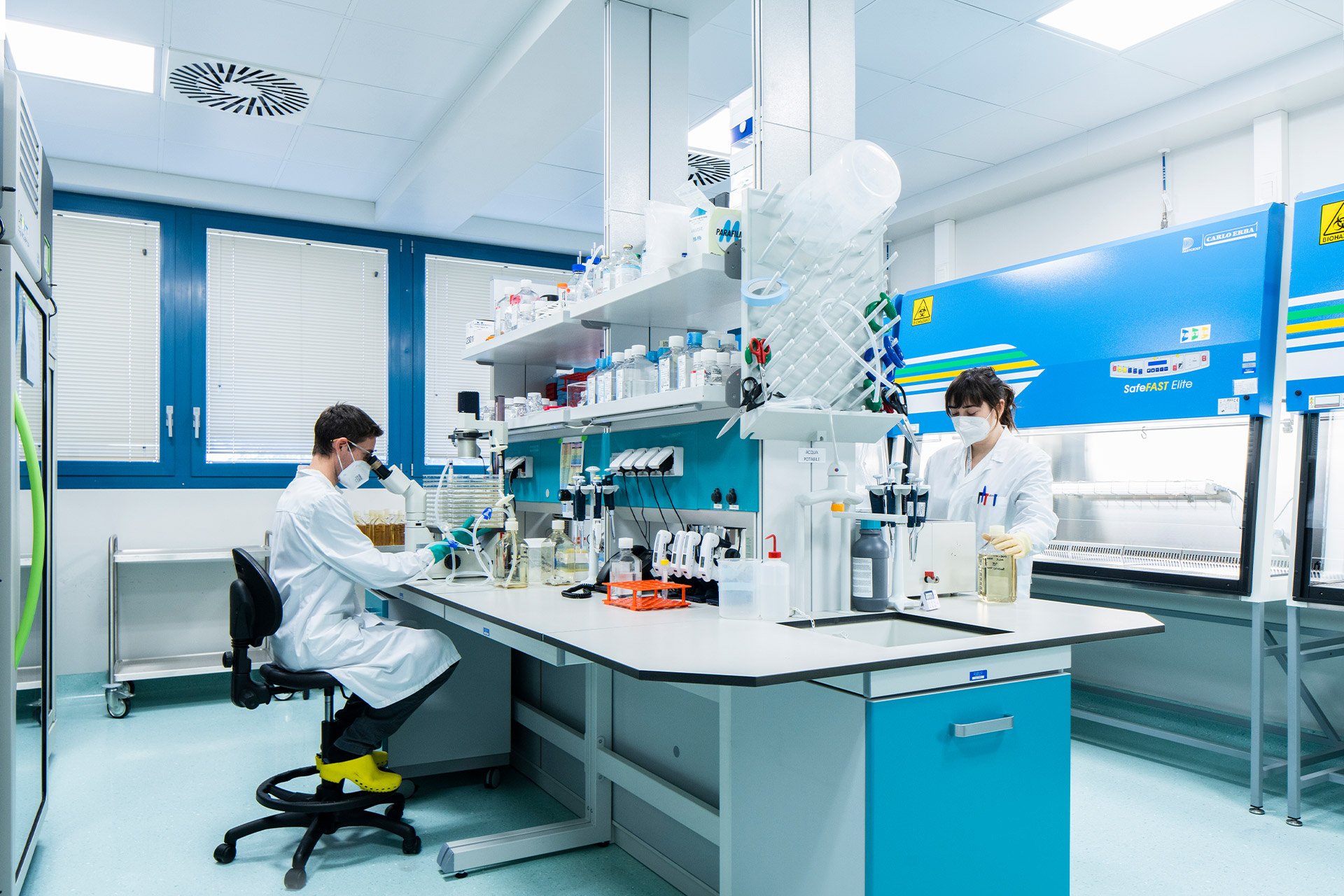 Our teams of scientists have 30 years of cell therapy development, manufacturing and regulatory experience, including bringing three commercial products to market.
AGC Biologics' cell therapy services support every stage of the product journey, from pre-clinical through commercialization. At our Milan and Longmont facilities, we can work with virtually any cell type – including Human Mesenchymal Stem Cells (hMSCs), Exosomes, CD34+, T-Cells, NK Cells, and more.
Using the latest autologous and allogeneic methods, we help your products meet the exact specifications for patients in a clinical or commercial setting. We also have flexible and cost-effective services for process development and pre-clinical needs.
Our teams of experts at two global sites bring the quality systems background and regulatory experience to help you navigate the important cell therapy product milestones, at any stage of the journey.
Cell Therapy Production and Manufacturing Services:
Full life cycle stage support, from development up to clinical and commercial manufacturing
Cell culture and modification in PD and cGMP environment​s
Development of small, medium and large-scale engineered cells, and analytical method development and qualification


Strategic development partnership with hMSCs and Exosome cell manufacturing platform technology company RoosterBio to provide the best cell media possible
Manufacturing suites of different sizes and equipment with open and closed processes for autologous and allogeneic manufacturing
Cells filled in vials and bags using a manual or semi-automated process, offering automated fill and finish at our U.S. site
160+ in-house analytical tests with custom designs for clinical and commercial supply
Globally aligned quality systems and an innate understanding of cell and gene regulatory and inspection processes