Lentiviral Vector Platform
A templated approach created by scientists with 30 years of experience.
Take the next step
We utilize the latest technology in each process
Master cell bank with HEK293T cells
Proprietary transfer GOI backbone
Off-the-shelf high-quality packaging plasmids
Platform with robust process protocols & documentation
Flexibility to meet any project need from small-scale to large-scale
In-house analytical panels keep your timelines on track
End-to-end LVV services
ProntoLVV™ offers standardized production and purification protocols, ready-to-use, high-yield adhesion and suspension GMP cell lines,

pre-qualified scale-down models,

in-network pDNA supplies, in-house analytics and fill and finish services.
The platform offers off-the-shelf packaging
plasmid
for LVV
. With a
dhesion bioreactor scales up to 750 L and s
uspension bioreactor scales up to 2,000 L, no project is too small or big.
Get to GMP in half the time
ProntoLVV™ can help achieve your GMP goals in 9 months, helping accelerate your path from gene to the clinic!


ProntoLVV™ fact sheet
Learn more about our capabilities with our lentiviral vector platform.
View Fact Sheet
Product yields & network performance
ProntoLVV™ offers both affordable costs on your first batch and ideal yields you need at any stage.
The platform is backed by a network of available capacity, high-quality materials and supplies.
Quality
GMP quality is at the center of everything we do. From pre-clinical through commercial, AGC Biologics has the knowledge and global regulatory expertise to help you meet your goals.
The science and processes behind ProntoLVV™ has been developed over 30 years. That makes this platform even more unique, as it is qualified by major regulatory authorities and has already been used to bring multiple commercial products to market.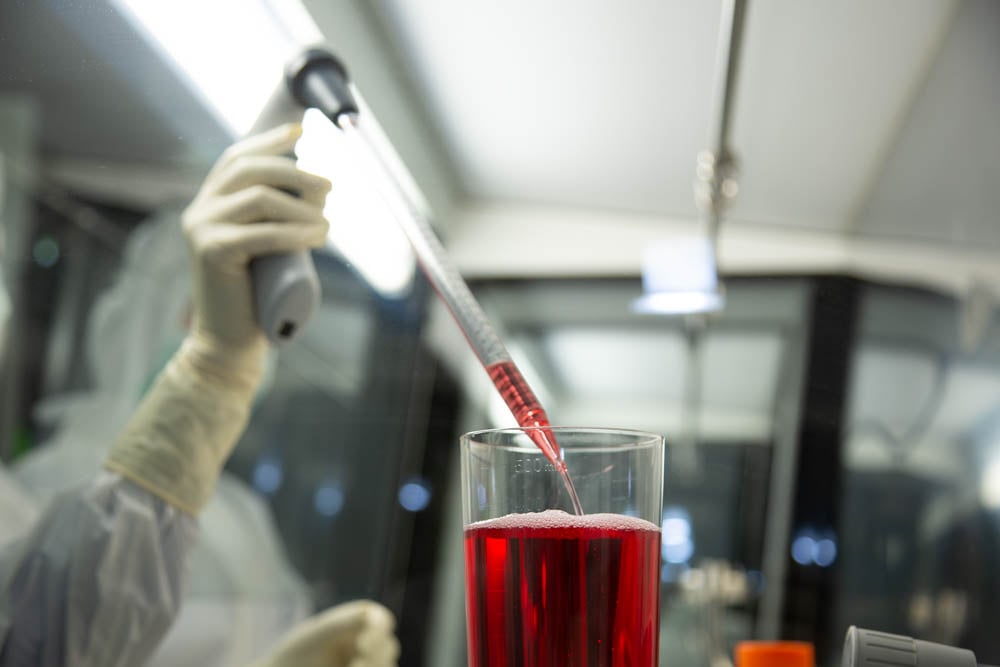 Peace of mind
We ease your path to commercialization through a new one-platform-fits-all approach. Bring us your gene of interest, and let our team of 500+ highly experienced cell & gene professionals take care of the rest.
When & where you need us
We pride ourselves on being "Glocal." That means we are global and can serve you in your local market. With sites in North America and Europe, our viral vector services can meet your need anywhere in the world.