Mammalian


Manufacturing
We offer biologics drug substance development and manufacturing for pre-clinical, clinical, and commercial programs
CDMO Mammalian Services
Our unparalleled development and manufacturing services provide extensive capabilities tailored to meet your specific product needs.
Mammalian Manufacturing and Production
Our mammalian CDMO services are based on standard industry systems for production and manufacturing, including batch, fed-batch and continuous perfusion methods.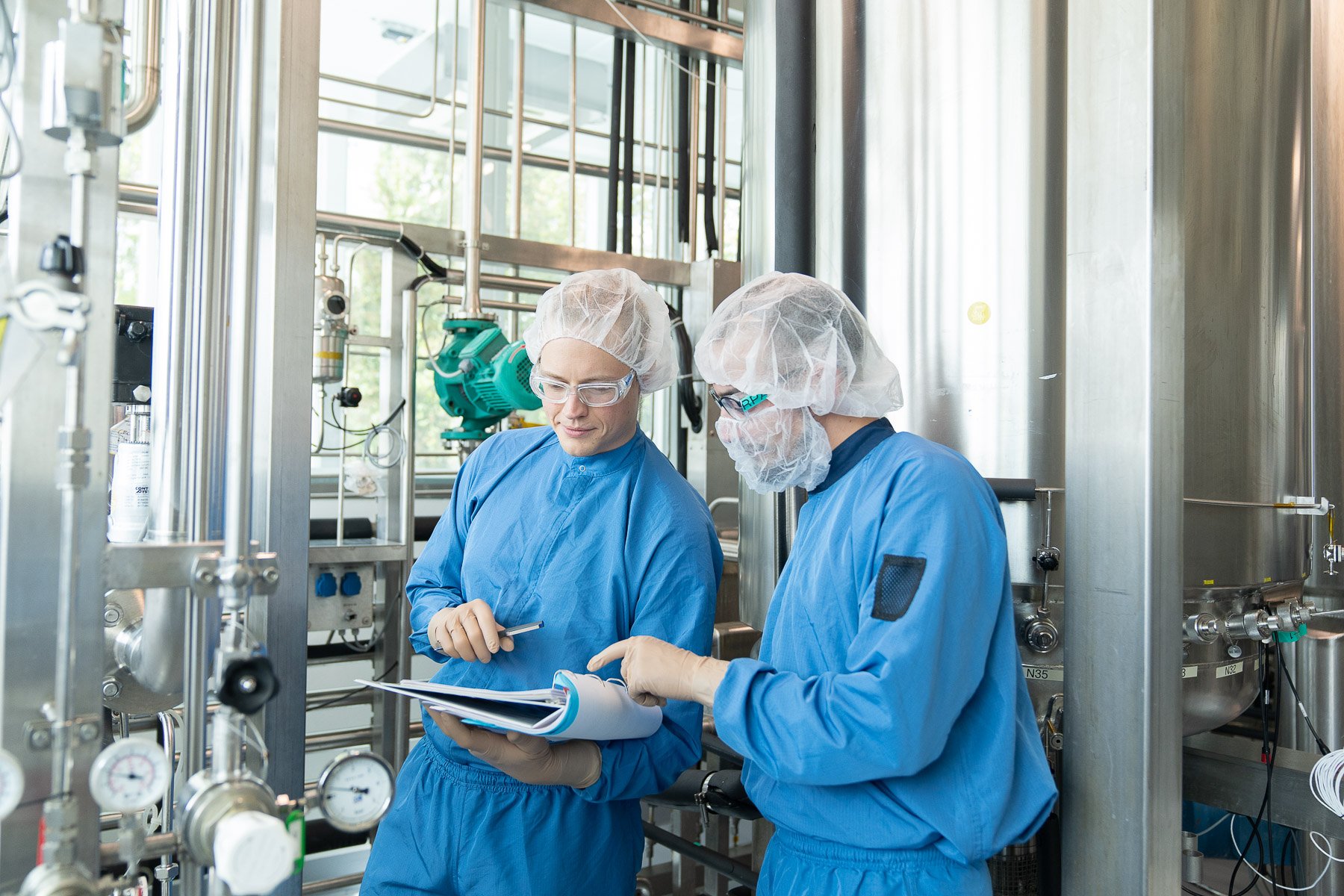 6Pack

™

Single-Use Bioreactors
Up to 12,000 L designed for maximum scalability and flexibility. Our 6Pack system is a unique solution for large-scale mammalian manufacturing that uses single-use technology to meet your product's exact specifications.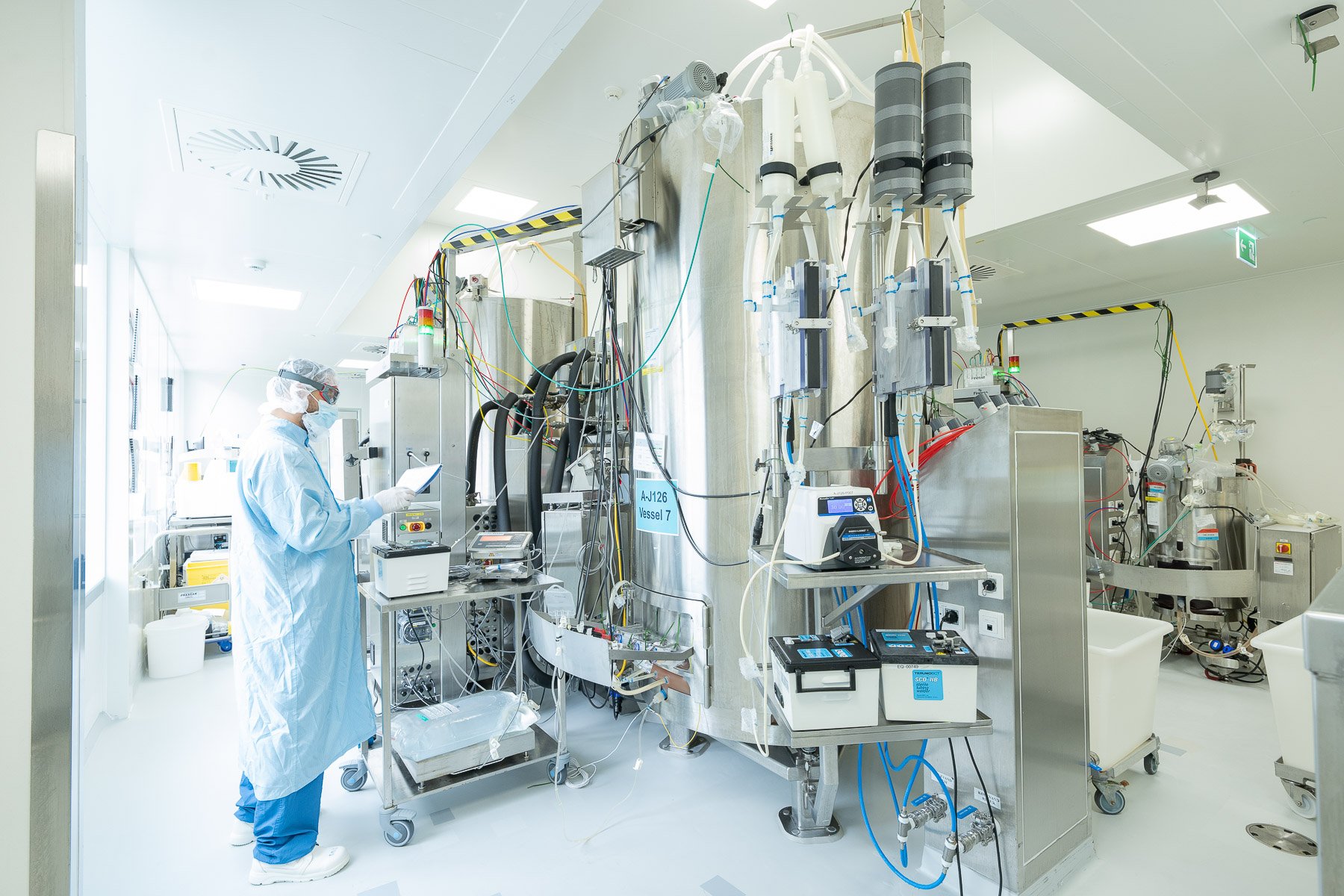 Mammalian Manufacturing Scales
We offer a variety of flexible single-use manufacturing scales with options for multiple configurations at our sites in the U.S., Europe, and Japan. We also offer large-scale commercial capabilities using 20,000 L stainless steel reactors at our site in Boulder, CO, USA.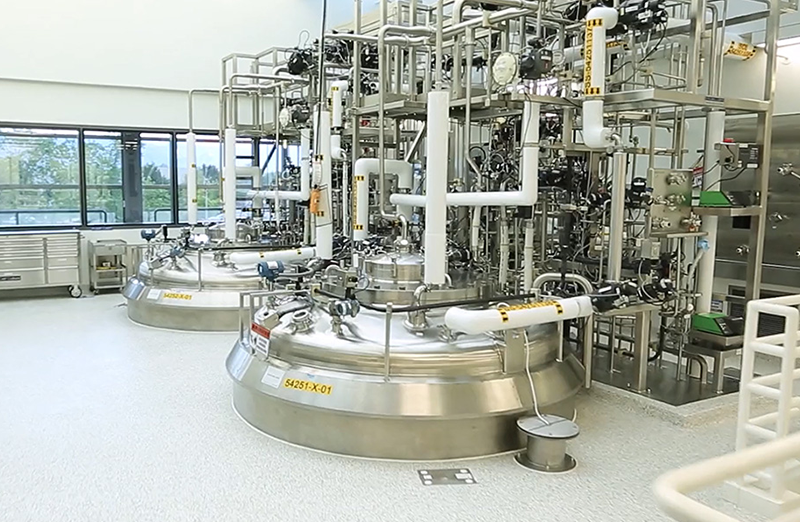 Mammalian Manufacturing Track Record
0
Commercial mammalian products
+
0
Mammalian Cell Culture-Based Products
Mammalian Production and Manufacturing Services
Our mammalian process development relies on advanced high-throughput technologies that place a strong emphasis on crucial aspects such as characterization, optimization, manufacturability, and the overall robustness of product yields. We utilize stainless steel bioreactors with a manufacturing capacity of up to 20,000 L, allowing us to scale production efficiently while maintaining quality and consistency.
To guarantee the highest standards, our in-house quality and regulatory teams diligently work to ensure that your product is prepared for every stage of its journey, meeting the requirements of diverse regulatory markets around the world. With these combined strengths, we are fully equipped to deliver products that not only meet but exceed expectations on a global scale.
Got a project? Let's talk.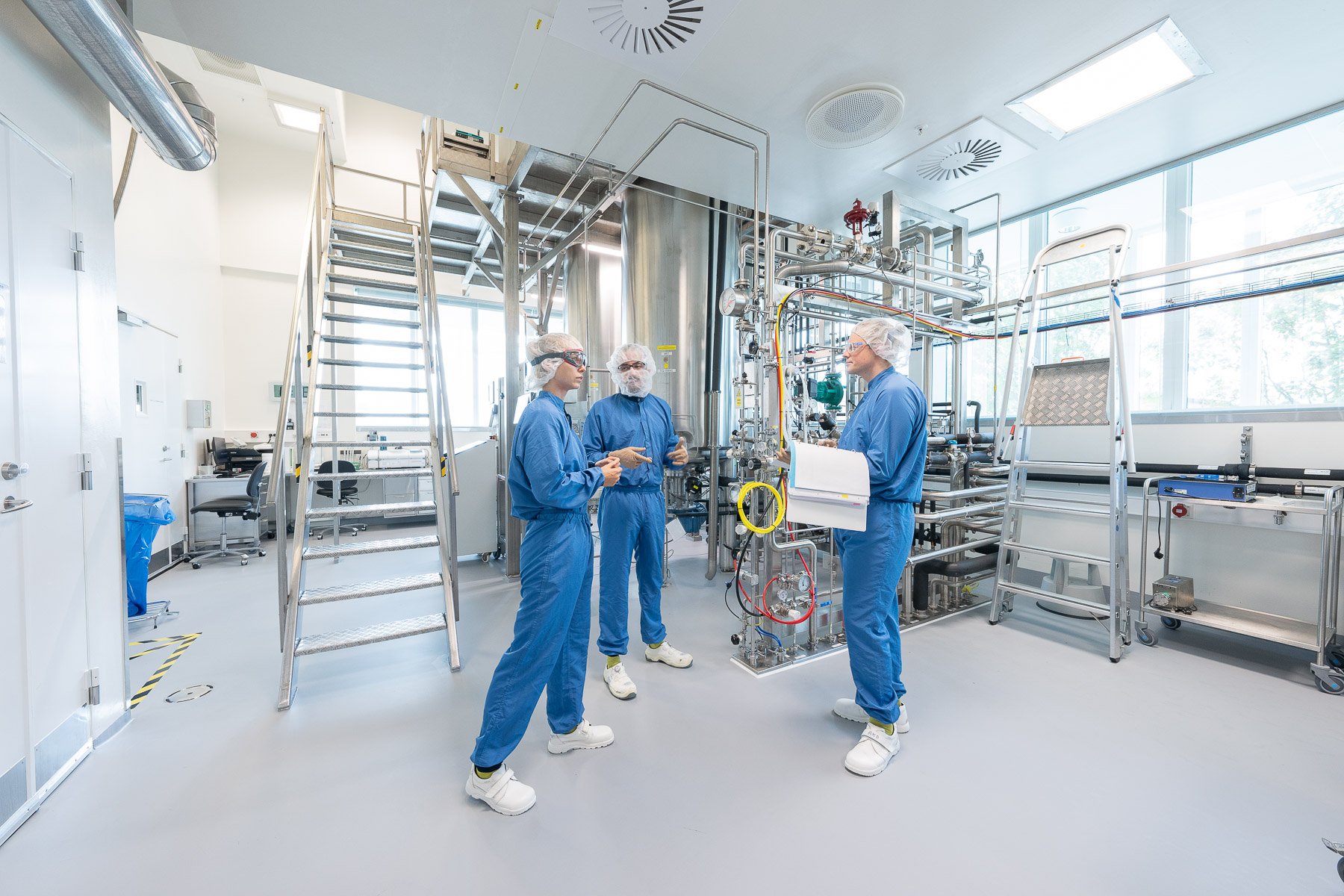 Molecule expertise: monoclonal antibodies (mAbs), coagulation factors, fabs, fusion proteins, antibody-like formats, tri and bispecific antibodies, and more.

Cell types: CHO DG44, CHO GS, CHOK1, HEK293, NS0

Outsourcing Large-Scale Manufacturing Best Practices
This Q&A will discuss how using a CDMO to outsource your mammalian development and manufacturing can benefit your project.
Download
Mammalian Development from Pre-Clinical to Commercial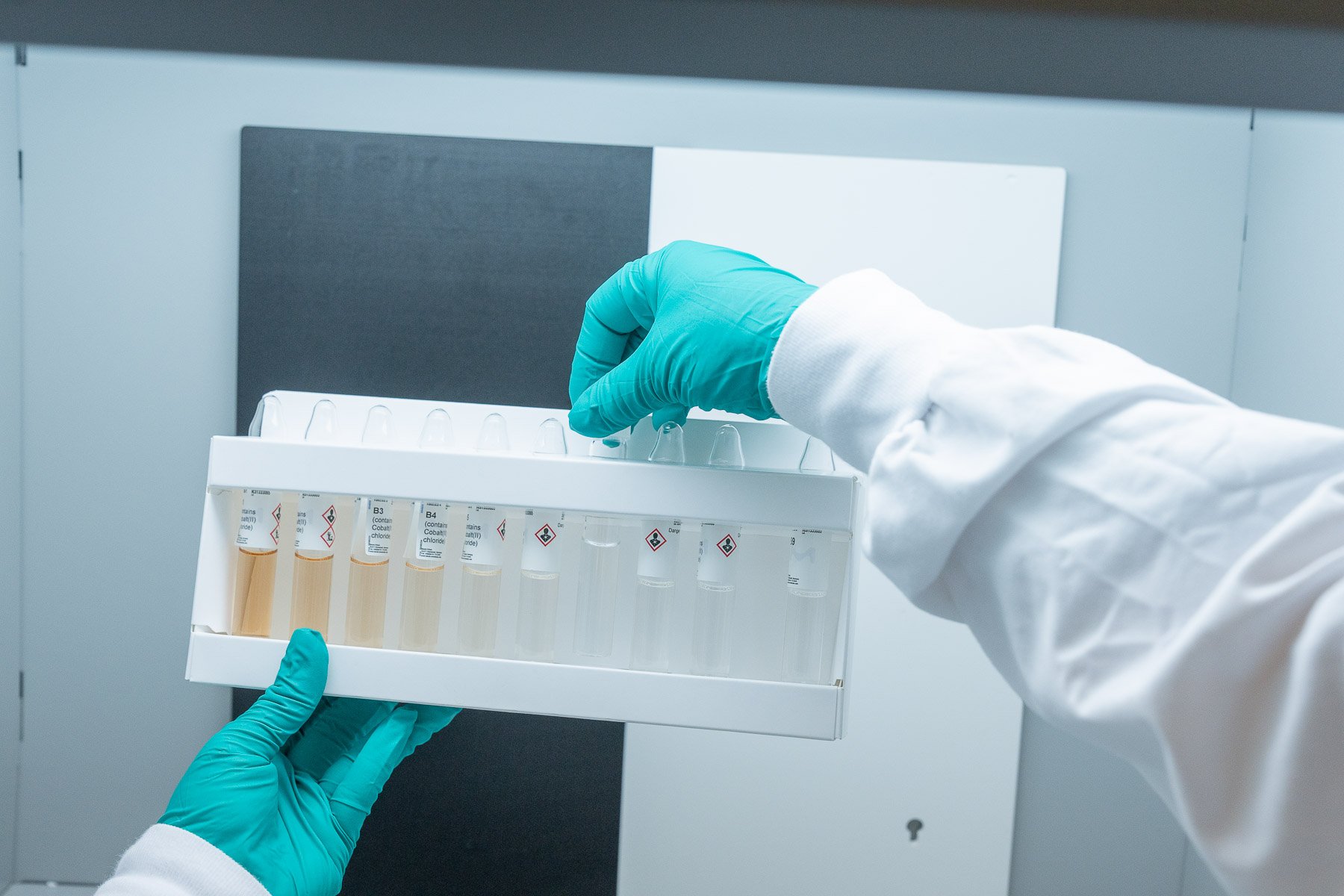 Cell Line Development
We offer seamless process transfer to cGMP manufacturing, shorter timelines, and the ability to meet finite budgets.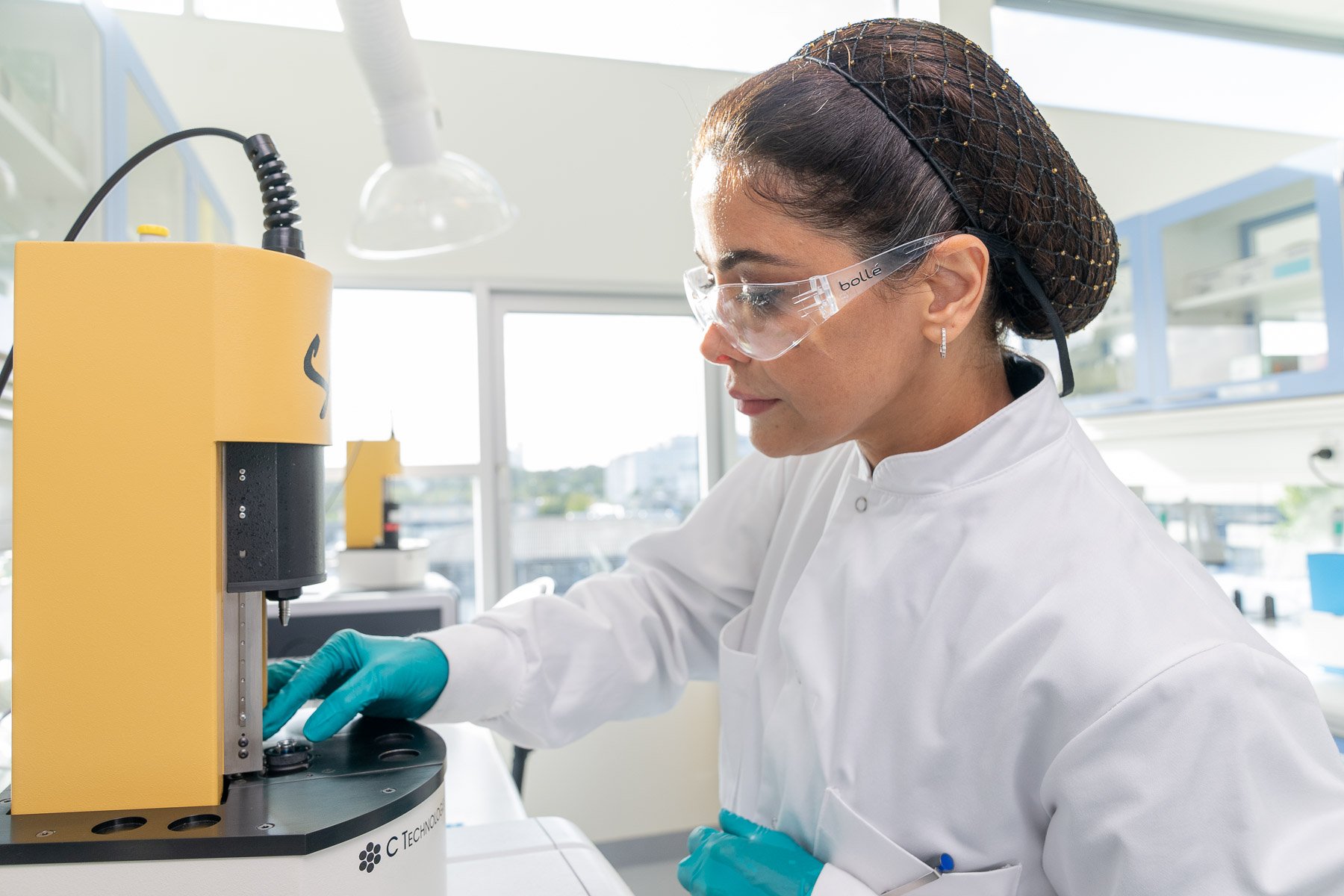 Monoclonal Antibodies
A proprietary mAb approach that is robust, scalable and gets you to market faster.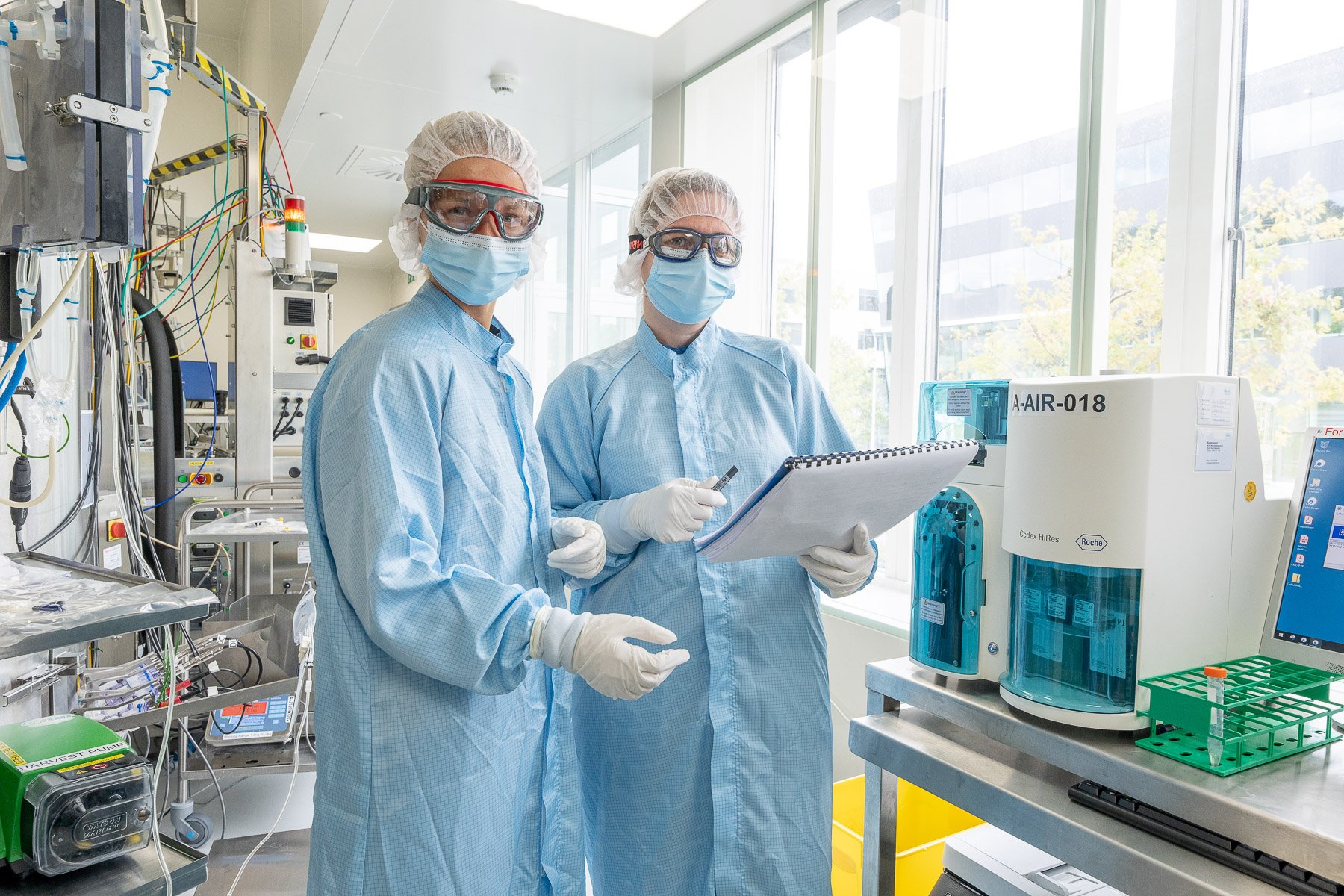 Process Development
We are experts in tailoring our services to meet our customers' needs from pre-clinic to late-stage.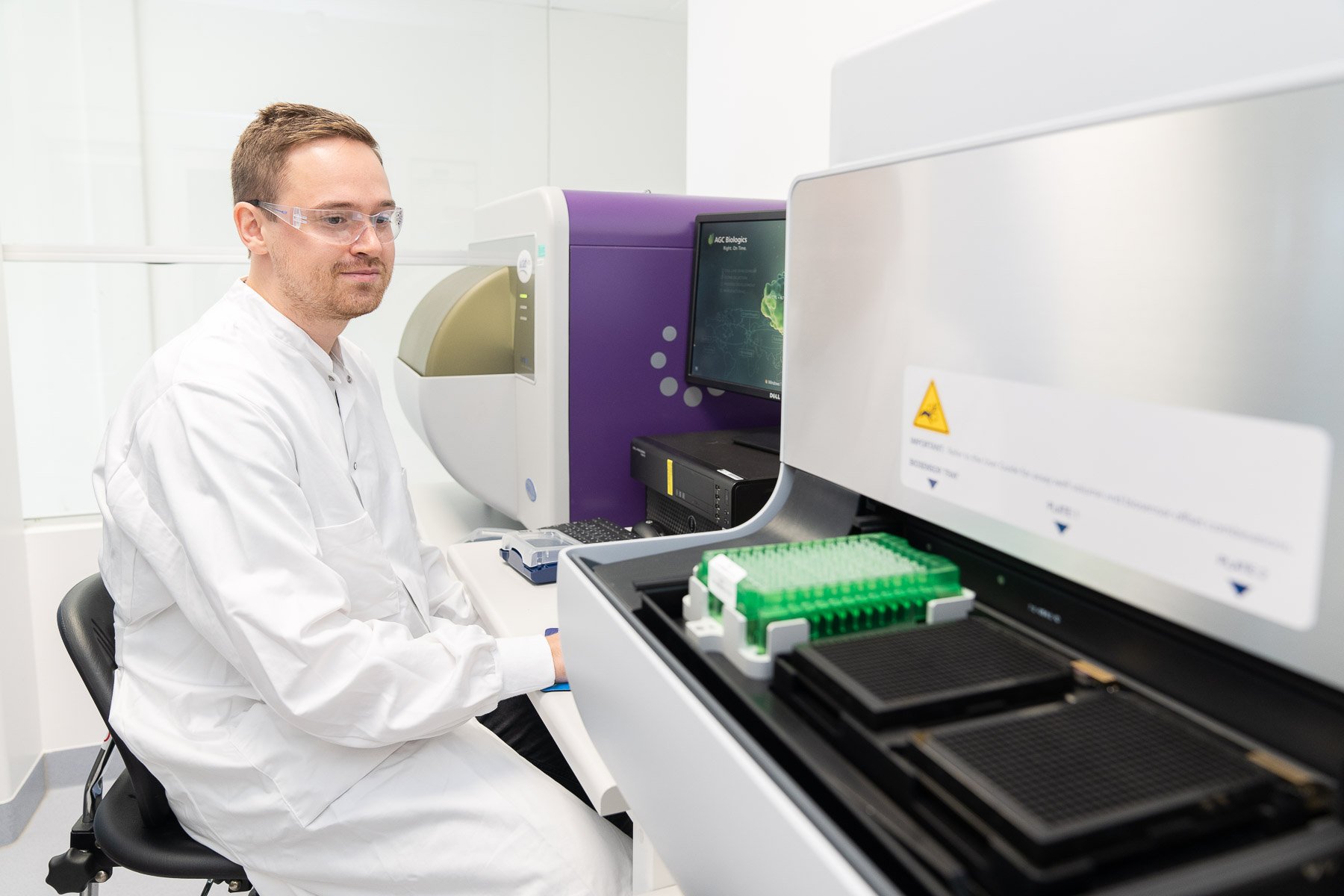 Analytical Development
Established robust in-house analytical methods utilizing state-of-the-art techniques to guarantee accurate and reliable characterization.
Single-Use Protein A Purification
AGC Biologics together with GORE® Protein Capture Devices significantly improve downstream purification.
Learn more!