Analytical Development
We have comprehensive analytical services for cell and gene therapies and protein biologics for every product stage
Analytical Development Services
AGC Biologics develops analytical methods for product release, characterization, and process development support. Robust and validated release methods, including bioassays, are designed to ensure your product's identity, safety, purity, and potency.
Our in-house bioassay group specializes in the development and validation of cell-based assays. This speeds results and eliminates the need for third-party interactions.
Questions? Let's chat
Comprehensive Analytical Capabilities
Process impurity measurements
Structural characterization
Product stability & formulation
Next generation sequencing
Broad array of characterization assays in-house
Our broad analytical characterization capabilities allow us to characterize carbohydrates, verify primary structure, identify post-translational modifications, and more. Our methods are applied to final product characterization, reference material qualification, and comparability studies.
We routinely coordinate our protein, cell therapy, and viral vector characterization activities with Process Development to monitor quality attributes throughout the development process.
With our talented staff, fully equipped labs, and extensive experience with molecules from antibodies to complex glycoproteins, to cell therapy and viral vector products, AGC Biologics is your number one resource for analytical characterization.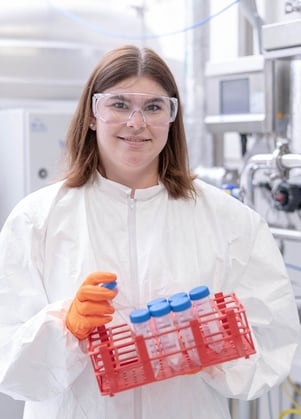 Whether you're starting from scratch, have a partially developed method, or are transferring to a fully developed method for validation; we reliably design, troubleshoot, and develop a method for standardized cGMP release of validated results — backed by the statistical power you need.
Bioassay development capabilities include:
Molecular Bioassay Development
Quantitative ELISAs for titer determination
Potency testing for ELISAs (in direct-binding or competition format), Cell Therapy drug substances
Biacore
Enzyme assays
Mycoplasma PCR (Cell Therapy)
Cellular Bioassay Development

proliferation, viability, signal transduction, apoptosis, reporter gene assays, and CDC assays

Ability to create release-ready cell banks

RCL Molecular assay for cell therapy (a part of a comprehensive QC testing panel)
Transgene functional assay (a part of a comprehensive QC testing panel)
Transgene-client-specific Assays for vector products
Replication competent AAV (RC-AAV) assay
Our comprehensive suite of analytical and bioassay development services enables us to provide our clients with validation data and full documentation to meet all cGMP, ICH, and international regulatory authority requirements.
We conduct stability studies to determine shelf life for active pharmaceutical ingredients (API), intermediates, drug products, placebos, and reference standards. In addition, we can design stability studies to meet your specific requirements.
Our stability capabilities and assets include:
Customer reviewed and approved stability protocols
QC and QA reviewed Certificates of Analysis provided at each time point
Capacity to support all ICH long-term, intermediate and accelerated stability conditions
24-hour monitoring of all stability chambers and freezers with emergency backup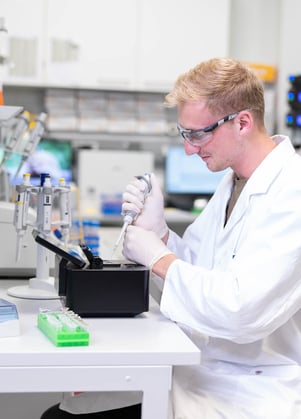 Key Analytical Development Capabilities
Potency assays

Carbohydrate analysis (quantitative sialic acid and monosaccharide analysis, N-glycan profiling)

Protein intact mass profiling by LC-TOF MS Peptide mapping by LC-MS/MS

SEC-MALLS for aggregate characterization

CD, fluorescence, and FTIR for secondary/tertiary structure characterization

HPLC and electrophoresis

Cellular-based assays and stability activities

Infectious viral titer

Immunophenotype (for potency and identity) and FACS

GOI Sequencing & transgene function

Residual studies (pDNA, E1A/LTA, Bensonase, HCP)

160+ custom in-house analytical tests for clinical and commercial supply for cell therapy and viral vector products
While our analytical development services are part of a comprehensive development and manufacturing program, they can also be offered as standalone services. We develop analytical methods for protein biologics, cell therapy, and viral vector needs.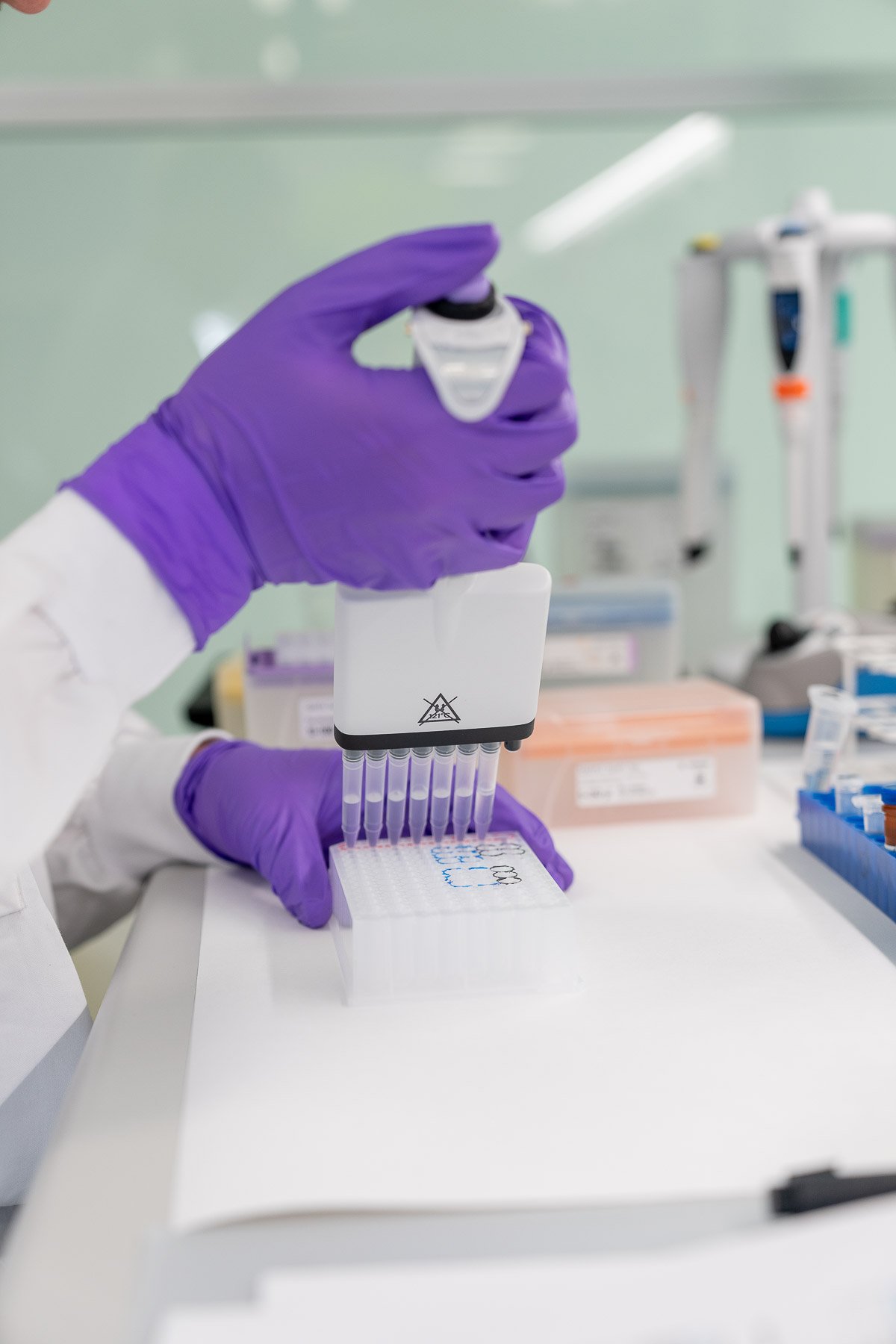 View our Analytical, Formulation and Stability fact sheet
We pride ourselves on fast and flexible development to speed your product to market.