Viral Vectors
We develop and manufacture viral vectors that meet clinical and commercial demands for gene therapy products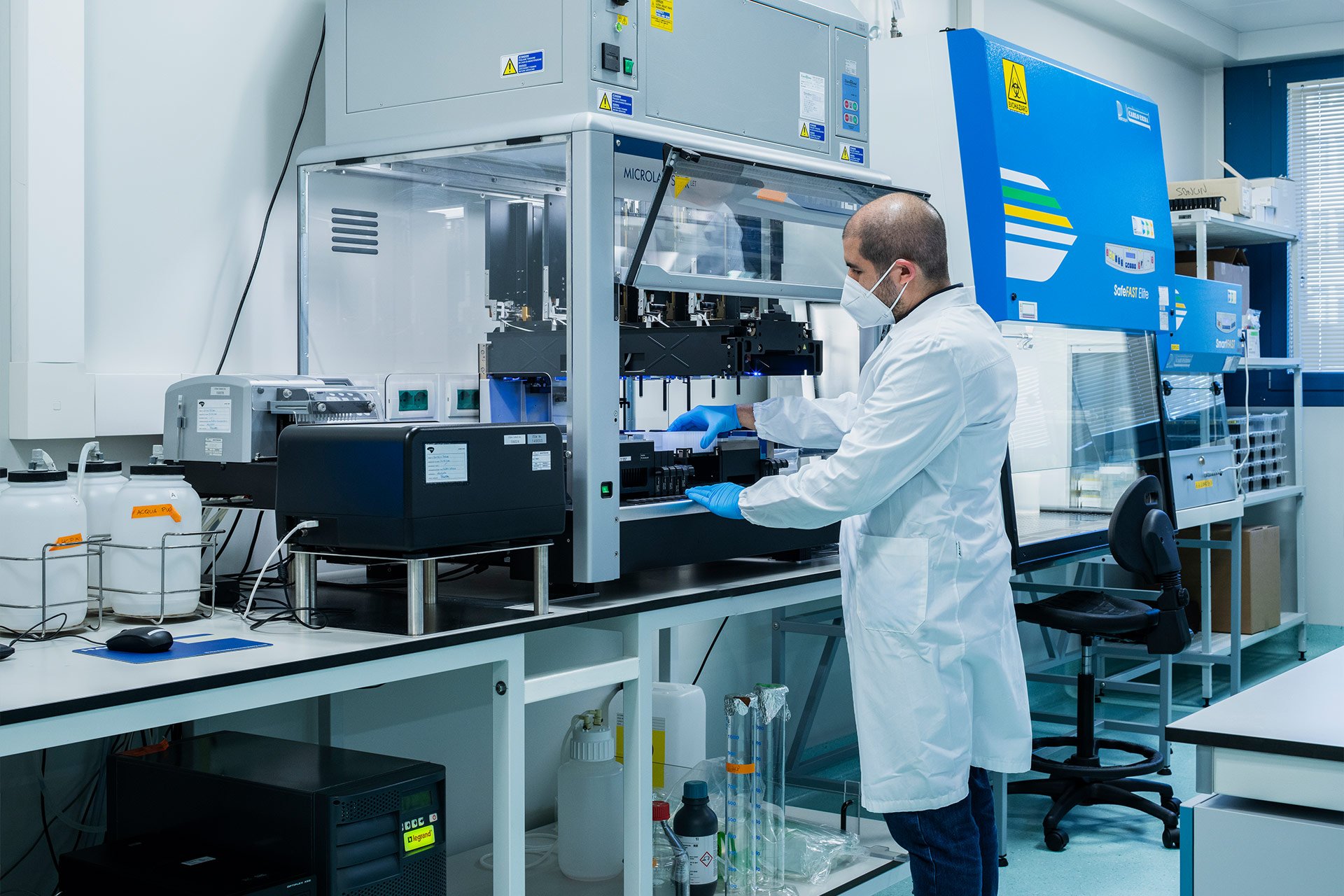 Viral Vectors: AAV, LVV, RVV
AGC Biologics scientists have two decades of viral vector-based gene therapy expertise and specialize in adeno-associated viral vectors (AAV), lentiviral vectors (LVV), and retroviral vectors (RVV). Our sites in the U.S. and Italy have supported four commercial products.
Our ready-to-use platform capabilities for AAV and LVV programs are built on cell factories and bioreactors using adherent and suspension processes, designed entirely in-house.
Our quality systems, manufacturing scales, and regulatory expertise allow us to meet both clinical and commercial viral vector demands. Moreover, our scale-down capabilities provide flexible and cost-effective solutions for process development and pre-clinical studies.
Viral Vectors Production and Manufacturing Services
Viral Vectors services including development, characterization, and manufacturing (PD/cGMP environment)

Small, medium, and large-scale equipment for both adhesion and suspension-based processes

A reliable and flexible platform for various scales of AAV production with different serotypes

Plug-and-play platform for large-scale AAV and LVV manufacturing that can be adapted to virtually any program

cGMP viral vector manufacturing at various scales up to 2,000L across two global sites

iCELLis 500 bioreactor technology used for adherent processes up to 200L, and for scale-up of adhesion-based processes

160+ in-house analytical tests with custom designs for clinical and commercial supply

Quality systems and teams of scientists with two decades of global regulatory experience in the cell and gene field