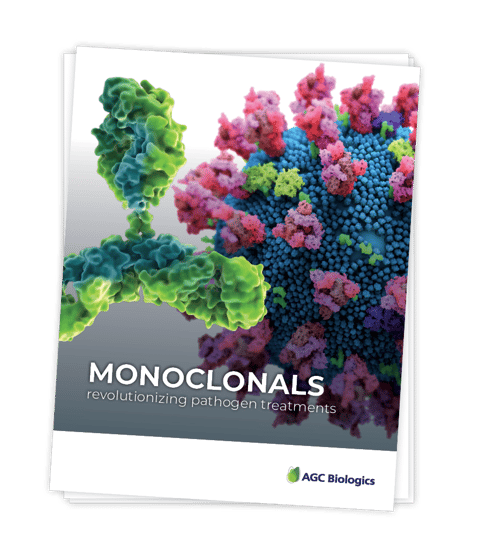 New Market Opportunities for Pathogen-Targeting Monoclonal Antibody (mAb) Therapies
Overview
Over the past several decades, mAb therapies have revolutionized treatment areas like cancer, asthma and hemophilia. However, over the last several years infectious disease mAb therapies have entered clinical trials at a record pace, with more and more pathogens being targeted by multiple mAb candidates in a race to market. In this research, we outline the changes in the market creating greater future opportunities for pathogen-focused mAb treatment, and important factors that impact bringing these pathogen treatments through clinical stages.
Key Takeaways
Technology and process advancements that can reduce development risks

Frequency of cost overruns and timeline slippage to be aware of that introduce uncertainty in clinical stages

Opportunities to minimize developmental risks by partnering with scientific experts at a CDMO
Accelerate your mAb production timeline!
1.0 kg Phase I/II mAb drug substance​ in 11 months!
Fixed pricing & templated approach ensures no surprises. Push your project forward with efficient GMP clincal-ready mAbs.
Accelerate your project