6 min read
High-yield plasmid production using cutting-edge upstream processing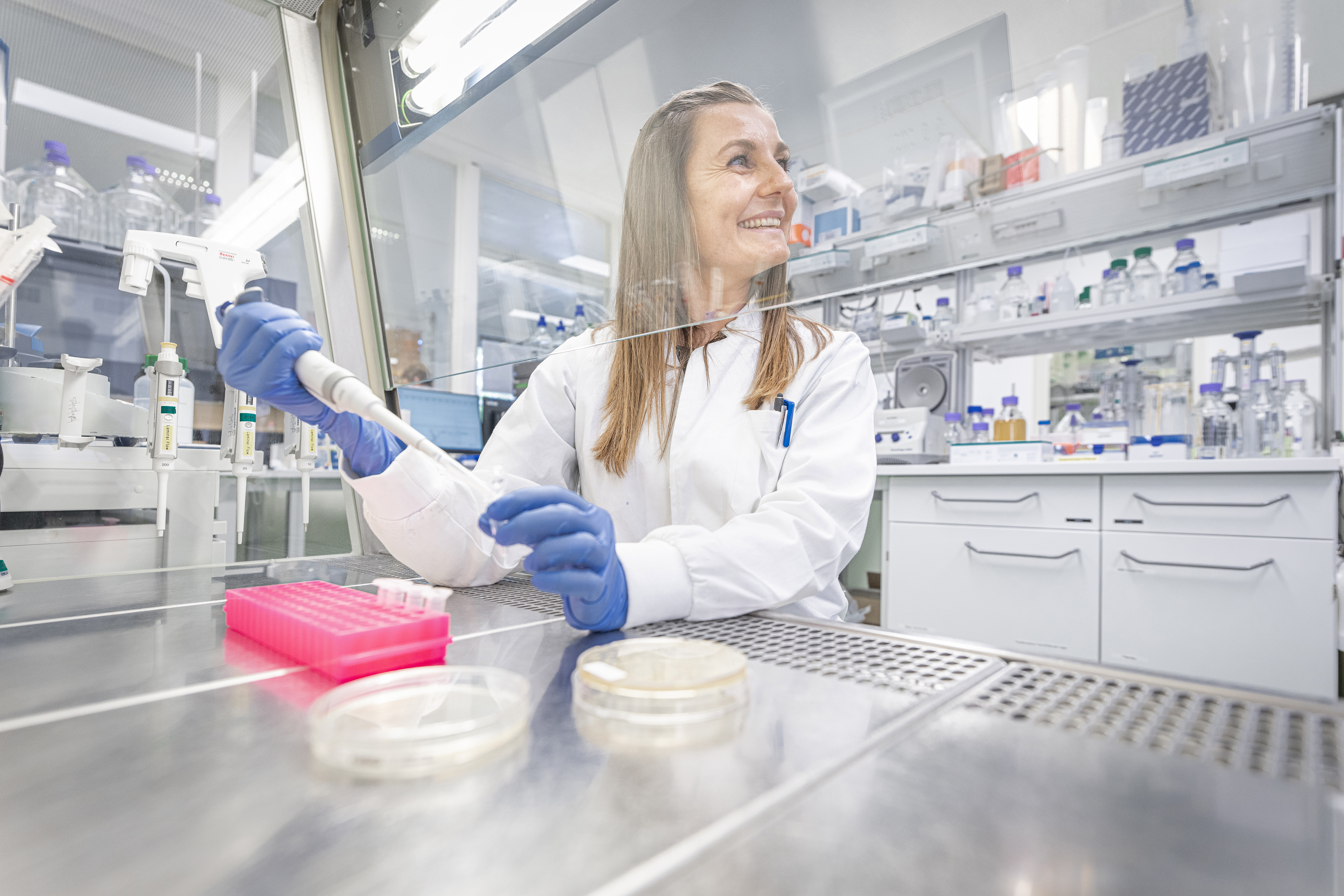 There is a massive and growing need for plasmid DNA (pDNA) production due to the increasing demand for cell and gene therapies and vaccine development. However, producing large amounts of high-quality pDNA that meet these demands remains a challenge. The urgency of developing treatments and vaccines from plasmid DNA has been underscored by events such as the COVID-19 pandemic and the recent emergence of a new strain of avian flu. In fact, reports project that the pDNA market will grow by 22% over the next five years.1 As such, efficient and high-yield production processes will be critical for the success of pDNA manufacturers.

Recently, fed-batch methods have substantially improved plasmid biomanufacturing yields while also increasing efficiency. However, meeting the ever-growing demand will require continued innovations that cut to the core of understanding and utilizing molecular pathways to regulate copy numbers within more challenging genetic backbones. In this blog post, we'll explore how to employ cutting-edge technologies and methods to optimize upstream processes for large-scale plasmid production - unlocking higher yields and creating greater flexibility to achieve long-term production goals.



Overview of the upstream plasmid production process and its challenges



High-yield plasmid production is a cornerstone of modern biotechnology, enabling the creation of valuable therapeutic proteins and other biologics. Central to a successful workflow is upstream processing, which refers to the various stages of cell line development and culture, fermentation, and pDNA isolation. Manufacturers are faced with several challenges in these stages that can affect product quality, yield, and timelines.

Manufacturers of pDNA are typically expected to provide three grades of their product for different stages of use or application: research, intermediate, and current good manufacturing practices (cGMP). This can pose a challenge for manufacturers aiming to diversify their offerings. However, it's important to note that despite the varying quality grade of pDNA, upstream operations should remain the same. Downscaling from an existing GMP production infrastructure for plasmid production is the key to success, but this process requires careful consideration of a variety of technical differences and corresponding adaptations.

The plasmid structure itself can also complicate production. Complex plasmid backbones, leaky promoters, and larger plasmids can pose significant challenges for cell culture health. The former may lead to premature protein expression during the growth phase, while the latter can exert a heavy metabolic toll on host cells. Ultimately, these factors can reduce overall culture fitness, resulting in poor growth and lower plasmid copy numbers.

Plasmid production timelines are also slowed by the use of low-capacity purification steps, when upstream stages shift to midstream processing. To purify all pDNA in a production batch, multiple rounds of purification may be required. Each round of product purification can result in pDNA loss during transfer stages, creating cyclical roadblocks that impede the efficiency of plasmid production. To minimize product loss, selecting a method for DNA purification with an appropriate capacity is essential.

Strategies for Improving Efficiency and Quality Through Upstream Processing

With the continued optimization of upstream processing techniques and technologies, including both single-use technologies and platform processes, the potential for high-yield plasmid production is greater than ever before. A robust and versatile production system can enable cost-efficient manufacturing of multiple types of products. The challenge lies in finding the right CDMO with an experienced development unit capable of engineering or adjusting processes for GMP-level manufacturing. It is important your CDMO partner is dedicated to developing the most efficient, productive, and regulatory-compliant upstream processes for plasmid production that meet the requirements for our partners' therapeutic or vaccine applications.

At AGC Biologics, for example, we begin with a scaled-down version of an existing GMP manufacturing infrastructure and address any technical inconsistencies. This includes alterations to the scale of operations, process parameters, and equipment configurations, adjustments to the manufacturing environment, and changes to meet regulatory compliance. Quality assurance steps are incorporated to ensure the successful downscaling of projects. This approach results in a robust and easily adaptable system that only requires the necessary documentation to be deemed GMP or GMP-like compliant.

We have successfully addressed challenges in the manufacturing of plasmids with complex genetic components. From leaky promoters causing premature protein expression during growth phases, to larger-than-normal plasmid sizes forcing metabolic stress on the host cell—we employ vigilant management of our upstream processes for optimal yield and copy number of pDNA production. Optimizing plasmid size by eliminating "junk" DNA in both the backbone and GOI cassette, along with leveraging host cell mutations previously characterized in literature that could lead to copy number increases suitable for industrial application, are essential.

We take a thorough approach that includes the in-house generation of research cell banks and master cell banks (RCB/MCB) using a platform medium, as well as providing growth at optimal temperatures to reduce cell stress. We also work to reduce the metabolic burden with well-designed fed-batch profiles, leading to higher yields during our process development stages. Optimizing productivity at a lower scale results in smoother operations at a higher scale. To ensure efficiency, we have engineered solutions that reduce cellular burden, resulting in increased pDNA quality and quantity. Alternative selection markers or modified carbon/nitrogen source feeding methods may be used to protect culture fitness.

By honing chromatography processes and increasing buffer volumes for alkaline lysis during midstream processing, it's possible to address roadblocks related to low-capacity purification—reducing purification cycles to just one or two with minimal loss of product along the way. AGC Biologics has experience in fine-tuning these processes at every point in the production stream to meet the goals and timelines of our partners.

The Future of Plasmid Production Processes

High-quality plasmid DNA is crucial for applications such as vaccine development, cell and gene therapies, and animal health programs that are projected to grow over the next decade. AGC Biologics has a proven track record of rapid plasmid delivery. We look forward to the potential for quality pDNA to bring about breakthroughs across industries-progress that hinges on achieving high yields through an effective, scalable upstream process. As plasmid production will continue to be a crucial component of advances in biotherapeutics to meet current and future needs over the next decade, AGC Biologics seeks to produce high volumes but also accommodate diverse constructs through upstream processing optimizations such as single-use technology and scalability solutions that span from non-GMP labs and GMP suites.


Reference



1. Viral Vector & Plasmid DNA Manufacturing Market is expected to rise at A CAGR Of 22.23% during the forecast period 2023 to 2031: Growth Plus Reports. Digital Journal.com. 26 Apr 2023. https://www.digitaljournal.com/pr/news/growth-plus-reports/viral-vector-plasmid-dna-manufacturing-market-is-expected-to-rise-at-a-cagr-of-22-23-during-the-forecast-period-2023-to-2031-growth-plus-reports#ixzz80fe85MgA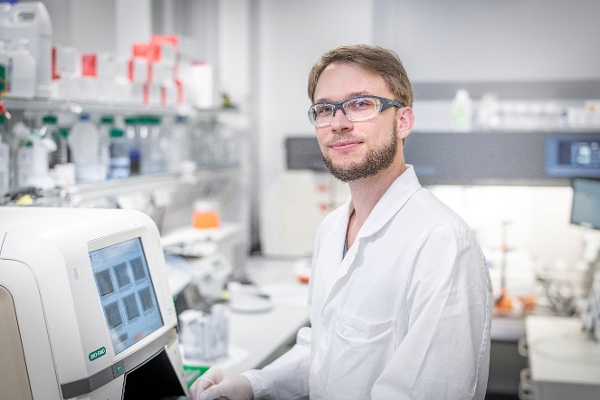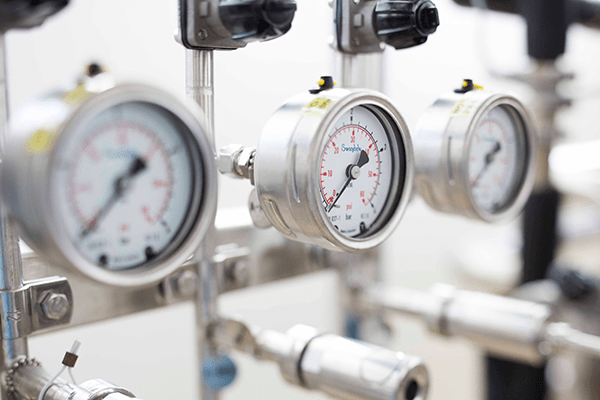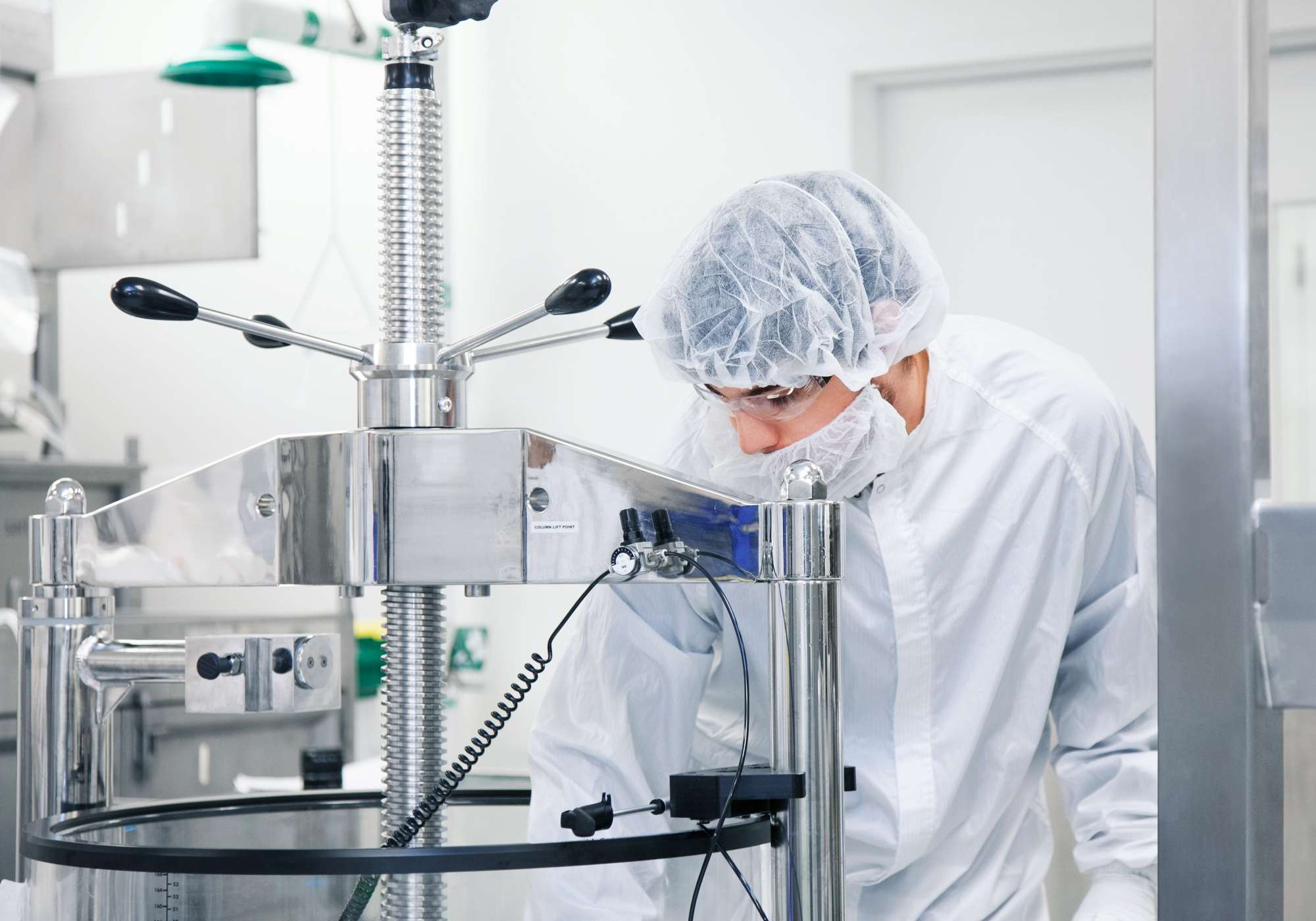 Understanding the Different Quality Requirements for Biologicals
Articulating and implementing cGMP standards presents a range of challenges, from procuring personnel with the requisite knowledge and experience to ensuring that existing processes are updated. Perhaps most difficult is providing sufficient training and empowering staff to ensure those standards are consistently applied. Quality control needs to be continuously monitored, regularly adjusted, and leveraged to provide feedback that allows companies in the industry to modify their processes for improved outcomes. It is important that organizations have a deep understanding of the various aspects at play in ensuring the safety and efficacy of these products. Those include sterile manufacturing procedures, product label integrity, packaging requirements, expiration date validation processes, and tracking product characteristics such as potency and activity. It is critical that an organization applies its expertise together with a highly organized approach in developing robust systems for providing quality assurance for each individual biological.


Strategies to Ensure Effective Implementation of cGMP Compliance
Ensuring effective implementation of cGMP compliance requires careful planning and consistent monitoring of standards across various areas of the production process. It is important to allocate resources efficiently while making sure that personnel, materials, equipment and other needed components are readily available to minimize downtime. Companies must engage an experienced project manager to initiate risk assessments prior to commencing activities, create a comprehensive plan for maintenance, and document any deviations from standard operating procedures. Additionally, teams must collaborate with third-party partners or vendors to maintain baseline requirements for quality control systems and supplier management protocols. Finally, regular auditing of product samples can help identify any issues proactively so that timely corrective action can be taken. With the proper initiative in place through these strategies, organizations can ensure that cGMP compliance is successfully implemented on an ongoing basis.


Leveraging Automation Technologies for Improved Quality Control and Compliance
As emerging technologies further shape modern production methods, cGMP can help businesses stay up-to-date with current best practices for producing high quality products efficiently and cost effectively. Automation technologies increasingly offer businesses an unprecedented level of control and efficiency over their operations. Leveraging automated systems for improved quality control and compliance ensure higher standards of performance with increased accuracy and reliability. Automation technologies such as machine learning and artificial intelligence can be used to automate routine processes like testing, audits, check-ins, periodic reviews, etc., thereby streamlining the overall process while ensuring compliance. Automation also eliminates delays in production lines due to decreased reliance on manual labor and reduces the chances of errors occurring due to inconsistency between operating personnel. The potential that automation technology has for improving quality control and ensuring compliance should not be overlooked by any biologics manufacturer seeking to meet the increasing and diversified demand.

All in all, cGMP compliance is essential for the biologics market because of the need to meet stringent standards of quality and safety. Adopting cGMP standards and leveraging automation technologies yield many benefits, such as improved quality control and cost savings. Although there are many challenges when it comes to enforcing quality assurance, there are a variety of tools available to help companies stay compliant. In order to efficiently navigate these challenges and benefit from all the potential advantages of cGMP compliance, it's important for organizations to ensure that they have access to the up-to-date information, experienced collaborators, robust automation solutions, and supportive partners. To find out more about how AGC Biologics can meet cGMP compliance goals for your project, contact us!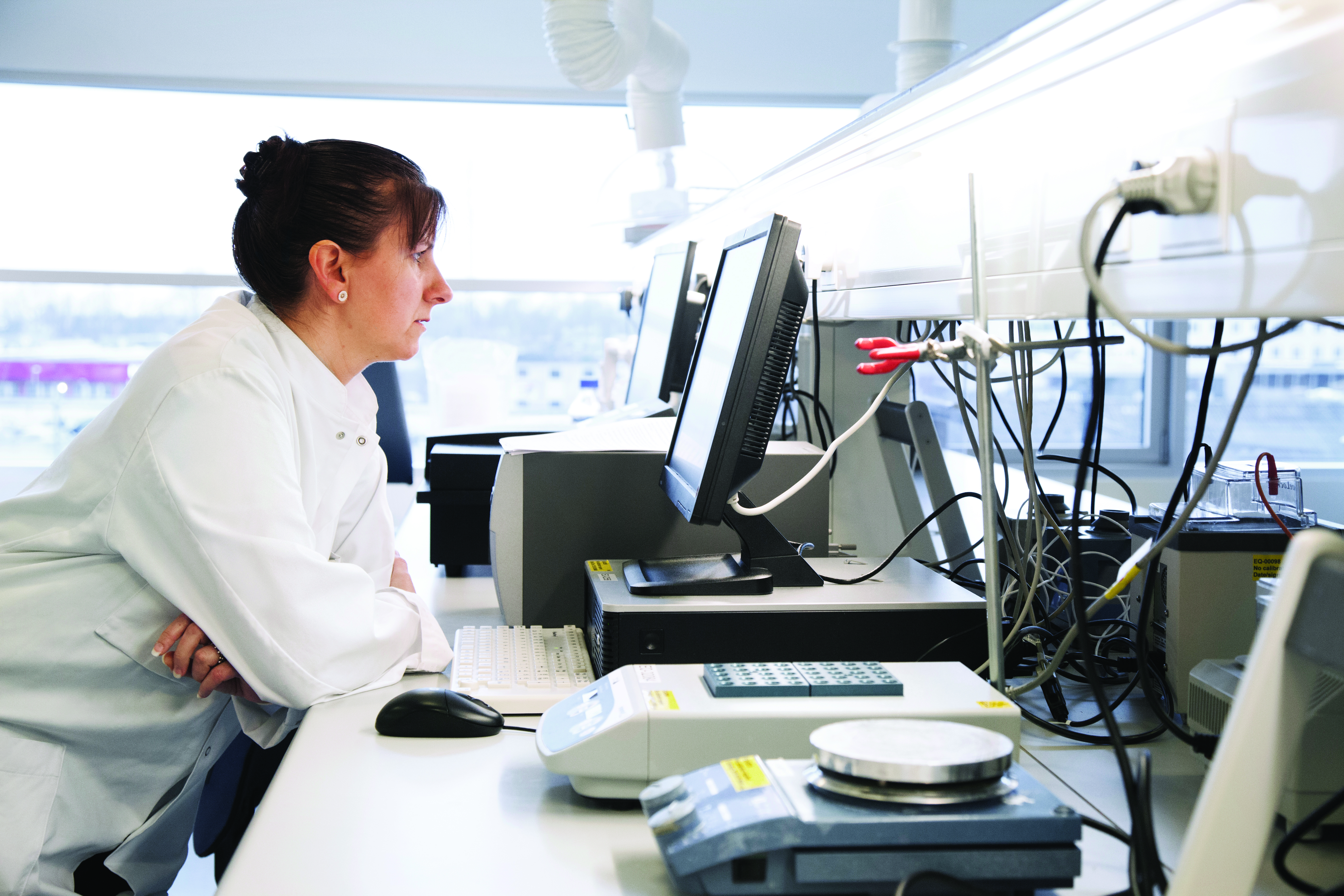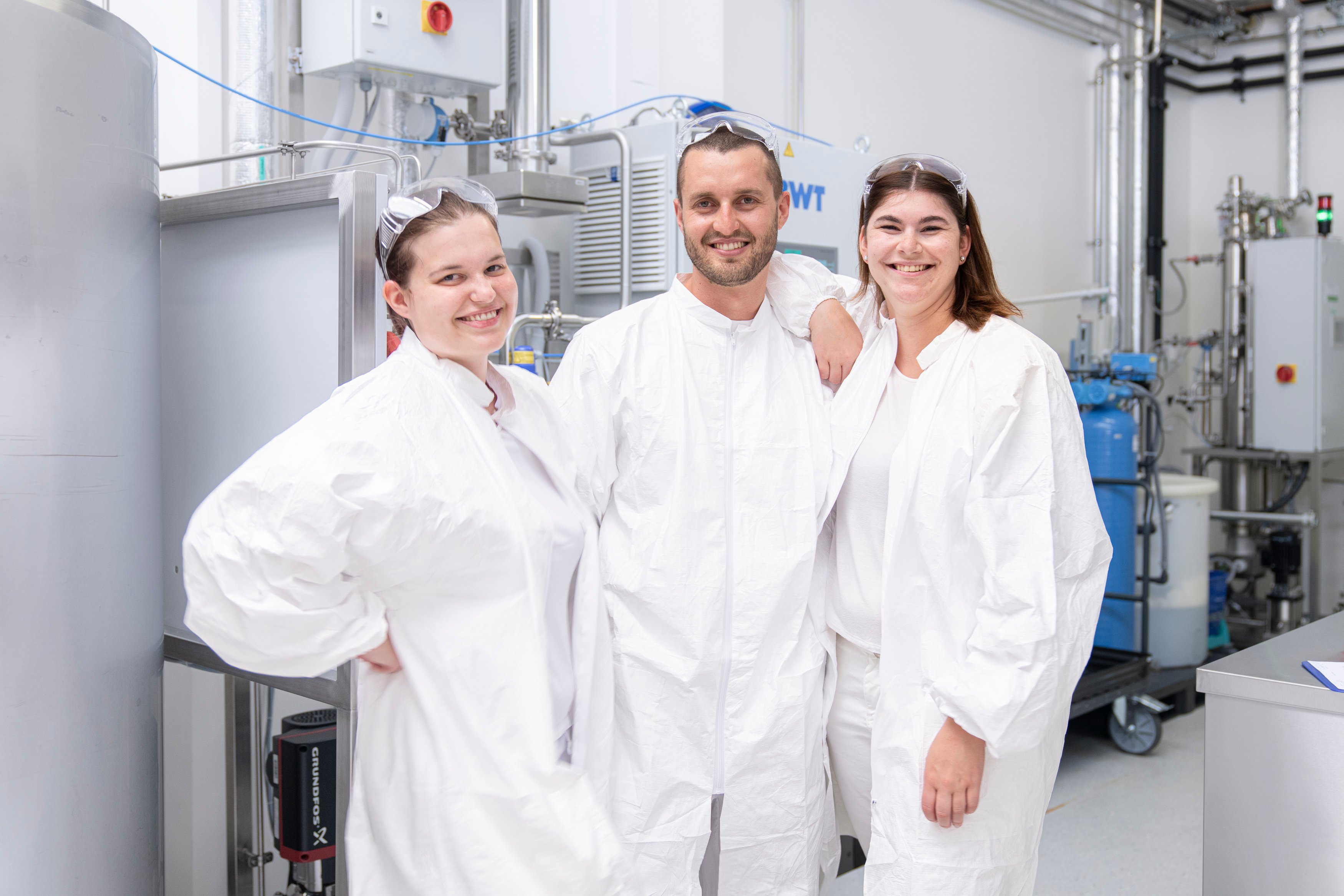 August 29, 2023 at 8:22 PM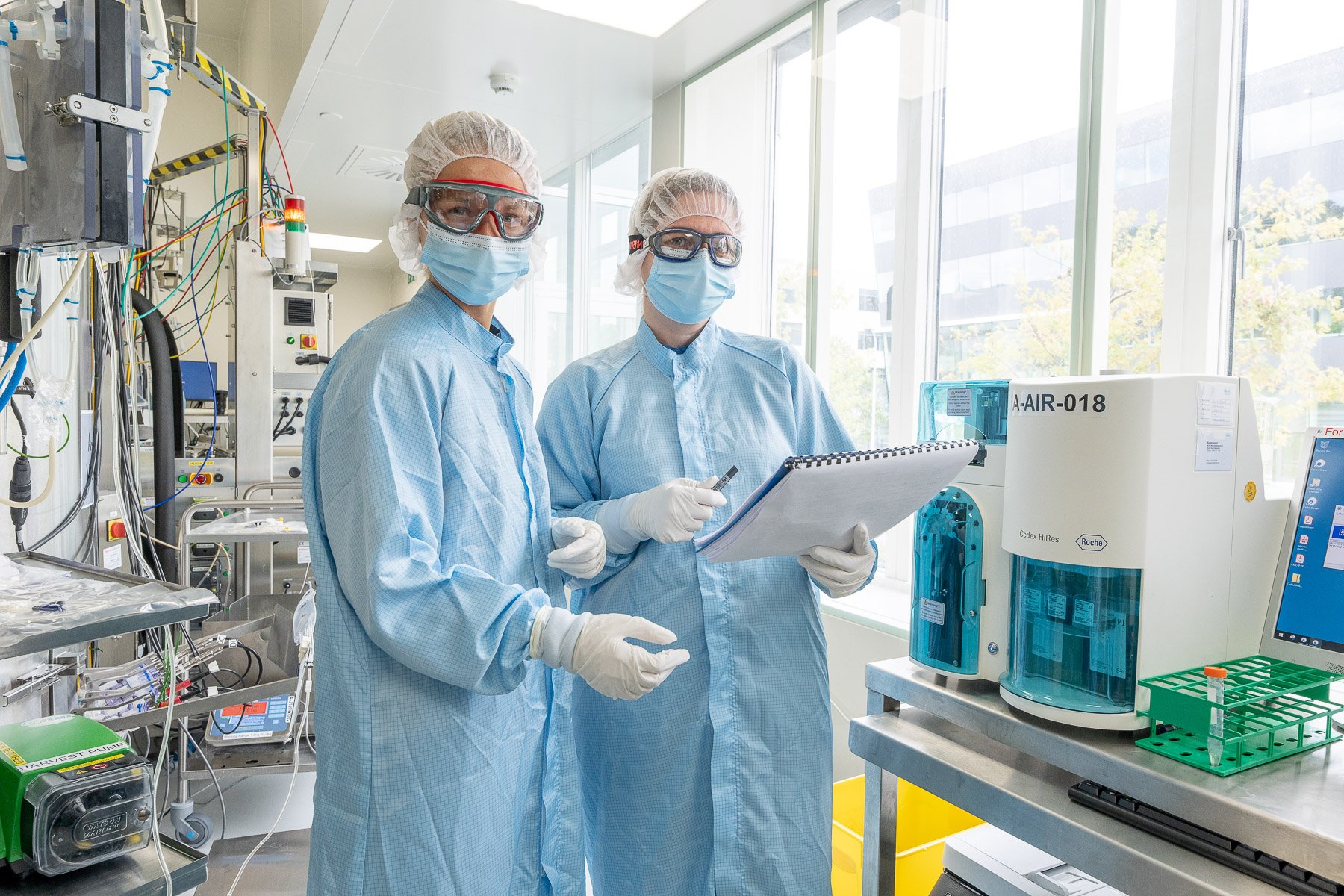 August 17, 2023 at 9:13 AM